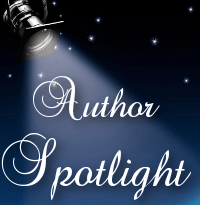 Today Lovely Books Shines The Author Spotlight On…
Debbie Manber Kupfer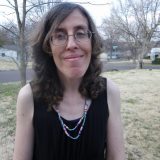 Debbie grew up in the UK in the East London suburb of Barking. She has lived in Israel, New York and North Carolina and somehow ended up in St. Louis, where for the last 15 years she has worked as a freelance puzzle constructor of word puzzles and logic problems. She lives with her husband, two children and a very opinionated feline. Her first novel "P.A.W.S." was published in June 2013 and she's currently working on a sequel. She believes that with enough tea and dark chocolate you can achieve anything!


Author Interview
How long have you been writing? When did you decide to become an author?
I've been writing ever since I was a child. I remember writing a whole school book series in notebooks when I was about ten or eleven years old. I continued writing for myself as I got older, but never showed my stories and poems to anyone.
Then two years ago I was diagnosed with breast cancer. I went through chemo, surgery and radiation, and today I am extremely fortunate to be cancer-free. But the experience got me thinking. I'd always wanted to publish a book. I had wonderful stories inside me, but I thought I would have plenty of time to do this later after my kids were grown. But my illness showed me that if you're really serious about something you need to make it happen.
The story of P.A.W.S. came to me in a flash last October. I clearly saw a young girl being handed a silver cat charm by her grandmother on the day of her death. I saw all of Miri's story and that of Celia, her omama. I told my daughter the story, and she looked at me and said, "Mom, you have to write that." And so I did.
How do you go about writing a book? Do you have any schedule, tricks or tips to share?
I starting writing P.A.W.S. as part of last November's National Novel Writing Month (www.nanowrimo.org) For me the imposed discipline of writing 50,000 words in a month worked well, and I loved being part of a community of writers and enjoyed the pep talks from past NaNos that came to my inbox. I would encourage any would-be writers out there to try it!
At the end of the month, I, of course, did not yet have a completed novel and it took many more months of writing and editing before I finally had my completed manuscript. I still had a barrier to get passed though. Outside of my immediate family I had yet to show anyone my work.
So with great trepidation I took my prologue to a local writers group. I cannot emphasize enough the wonderful support I've received from this group. Without them I would not be published today.
What are you currently working on?
I have two current projects. Firstly, I'm working on a sequel to P.A.W.S. that I started this summer during Camp NaNo (the summer version of NaNoWriMo). Secondly, I have story, "Vodka and Watermelons" in a compilation, "The Fauxpocalypse Project", which will be coming out towards the end of October. My short story draws on my experiences when I lived in Jerusalem, and gave me a chance to explore a different genre from P.A.W.S.
What kind of books do you read, and who is your favorite author?
I constantly read and try to read a variety of different genres including both classics and contemporary, but I have a particular fondness for fantasy and science fiction.
My all-time favorite author is Douglas Adams, and I'm taking great pleasure at the moment, in sharing my love for "The Hitchhiker's Guide to the Galaxy" and it's sequels with my son, Joey.
P.A.W.S.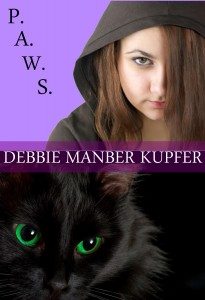 When Miri's grandmother dies, she takes with her the family secret. Miri finds herself alone and abandoned in a St. Louis boarding school. But she is about to discover the secret isn't dead.
Taunted by bullies, Miri is shocked to learn she possesses a secret power. It can save her… but can it save those she loves? After she is befriended by others with the same strange, magical powers, her history comes alive. And with it, Miri's fate becomes more dangerous.
Join Miri on a mysterious and supernatural journey with her new friends, members of an underground St. Louis society called the Partnership for Animagi, Werewolves, and Shapeshifters, better known as P.A.W.S.
Buy It Now!
Connect with Debbie:
Blog
Facebook
Twitter
Goodreads