When a Rogue Loves a Woman
By Samantha Holt
Kindle Price: $0.99
Paperback Price: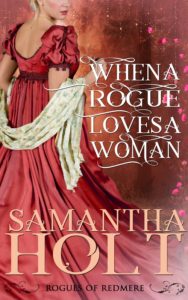 Notorious rogue, Lord Nathaniel Kingsley always tended to leap without thinking. Becoming a smuggler, adopting a sheep, getting engaged to Miss Patience Grey….
Patience has no need for a fiancé, or a husband. For once in her life, she wants to prove she's just as good as a man and she does not need Nathaniel Kingsley getting in her way. With her brother injured, it is up to her to continue her family's work…and that means tracking down a French spy and ensuring said spy will turn.
Unfortunately, no one believes she can do it alone. Which is where Nathaniel comes in.
Nate is happy to be of service. Why pass up the opportunity to repay an old friend, especially with a little intrigue along the way? Find the spy, play escort to Patience, return home to continue smuggling. Easy.
Or at least it would be if the stubborn Patience would let him do his job. The breeches-wearing woman is determined to do it all alone and, he has to admit, there's something quite distracting about a woman in men's clothes.
Can he keep his attention from her long enough to complete their mission and persuade Patience to let him do his job and protect her? A job he's beginning to find he's enjoying a lot more than he thought he would…



Author Samantha Holt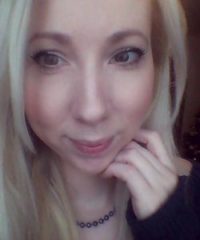 Samantha lives in a small village in England with her twin girls and a dachshund called Duke. She enjoys writing historical romance involving chivalrous knights, hot highlanders and cravatted men. Writing is her (more than) full time job but on the rare occasion, she's not writing, she loves to visit the many stately homes and castles nearby.
Connect With Samantha Holt