The Tycoon's Kiss
By Jane Porter
Kindle Price: $0.99
Paperback Price: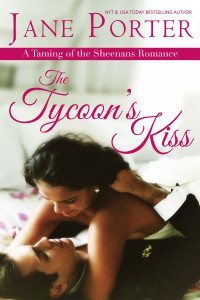 Taylor Harris–Marietta, Montana's new librarian–is the quiet type who likes her glamour between the book covers. When she's pushed into attending the formal Valentine Ball with Marietta's Most Eligible Bachelor, Troy Sheenan, Taylor can't imagine a worse pairing. What in the world would she have in common with a wealthy playboy like Troy?
Technology tycoon Troy is forced by business concerns to return to his hometown and take the town librarian to the Valentine Ball… what he doesn't expect is that Taylor is even less excited about the prospect than he is! Intrigued by the only woman in town who wouldn't be thrilled to take his arm at the big event, he's determined that she will not just agree to be his date… bur she's going to like it. Can Taylor turn a cold shoulder to Troy's heart-melting charms, or is this about to be Marietta's hottest Valentine's Ball yet?



Author Jane Porter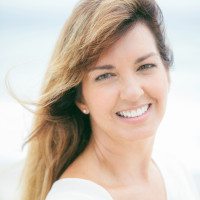 New York Times and USA Today bestselling author of forty-nine romances and women's fiction titles, Jane Porter has been a finalist for the prestigious RITA award five times and won in 2014 for Best Novella with her story, Take Me, Cowboy, from Tule Publishing. Today, Jane has over 12 million copies in print, including her wildly successful, Flirting With Forty, picked by Redbook as its Red Hot Summer Read, and reprinted six times in seven weeks before being made into a Lifetime movie starring Heather Locklear. A mother of three sons, Jane holds an MA in Writing from the University of San Francisco and makes her home in sunny San Clemente, CA with her surfer husband and two dogs.
Connect With Jane Porter