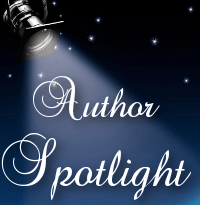 Today Lovely Books Shines The Author Spotlight On…
Trista Jaszczak




Trista Jaszczak (jazz-ick) is the author of the Believe series (fairy tale re-tellings) with upcoming relaunches of Loverboy, What Lies Inside and the Darkness Falls series. She is an Air Force spouse and mother to two mischievous and rambunctious little girls. She is originally from Hamilton, Ohio but calls home where ever the Air Force sends her. She currently resides in Anchorage, Alaska where she finds endless inspiration in the pure Alaskan wilderness. When she isn't writing, she spends her time with her family in the vast Alaskan outdoors, plucking away at her old guitar or working on self improvement in the gym. She loves the outdoors, the moon, old movies and music.






Author Interview
How long have you been writing? When did you decide to become an author?
I have been writing for about 11 years. Truthfully, even as a kid I knew that I wanted to write. It was weird, it was my first choice to be a writer, but I had "back-up plans." It wasn't until late high school, when I completed my first novel, that I took things seriously and realized that I could do this as a profession. Of course, it was years after that before I published, but it has been worth it.
How do you find inspiration?
My inspiration can come from anything and everything. I've had songs, phrases, photos, dreams, and other weird things inspire entire novels.
How do you go about writing a book? Do you have any schedule, tricks or tips to share?
First I make a very rough plot outline and character outline. I get a feel for who the characters are, what they do, who they are and I make a rough rough outline of the story from start to finish. I basically lay out the entire book in it's roughest form. I know the main details of what's going to happen. As I write, the characters and story come to life and I literally let the characters take over. They kind of have minds of their own and at times do what they want…but one way or the other, I will get to the end.
Best tip, once you start, always finish. 🙂
What kind of books do you read? Who is your favorite author?
I am such a sucker for romance. I love Sophie Kinsella and Meg Cabot. The Princess Diaries had me hooked from the beginning and I remember being so sad when book 10 released. I also love Janet Evanovich, James Patterson, and Stephen King.
What are you currently working on?
The amount of manuscripts that I am working on now is crazy, haha. I have about 8 in the Believe series that I'm working on to include; Beauty and the Biker (Beauty and the Beast), Only Sleeping (Sleeping Beauty), Who's The Fairest? (Snow White), Let Down Your Hair (Rapunzel), Hat Trick (Mulan), Whose Bed? (Goldilocks), and a few that are untitled. I also have Through Flames and a few that are in the very early stages. Once my mind gets an idea, it won't shush until the idea is finished.
Loverboy by Trista Jaszczak
When Charlotte Murphy escapes from the ruthless serial rapist and killer, Loverboy, she finds herself completely lost and scared to death. Lost, frightened, recovering, and in the sights of a brutal killer. In a most odd but clever tactic from the police, they assign Charlie 24/7 live-in protection; a move that is supposed to comfort her and make healing easier. Somehow, despite the odds, Charlie finds a refuge in officer Nick Andrews and in his arms she finds the strength to heal and the courage to move on with life. Nick finds everything that he wasn't looking for in Charlie's eyes and a fight against a killer that becomes personal.
Connect With Trista Jaszczak