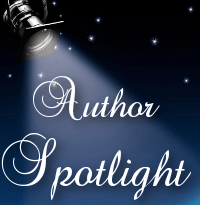 Today Lovely Books Shines The Author Spotlight On…
Torie James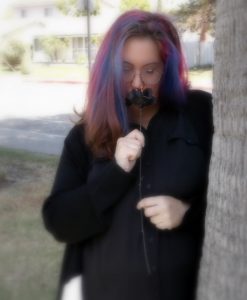 Born on the planet Gallifrey in the constellation of Kasterborous,Torie is the illegitimate love child of Han Solo and Daenerys Targaryen. Rescued by Gandalf shortly before her home planet was destroyed in the last days of the Clone Wars, she was raised in relative obscurity by her foster parents, Severus Snape and Pippi Longstocking. At the tender age of 113, she inherited the best little whorehouse in Texas and is rumored to be bringing Sexy Back. A self confessed chocoholic, she's been engaged to Willy Wonka for several years despite gossip surrounding a lifelong affair with Bruce Wayne.
And clearly, she practices delusion on a daily basis.
Fact is nowhere as fun as fiction!
Growing up, she could be found nearby falling down rabbit holes, catching second stars to the right, and stepping through wardrobes into mysterious lands and countless adventures. When those stories ended, she made up her own and kept going. This later on translated into a strong passion for writing that has helped her keep her feet on the ground while her head stayed firmly in the clouds.
Her first brush with romance novels came at the tender age of 8 when she filched a Barbara Cartland dog eared paperback from her unassuming aunt and fell into a world of magic, wonder and entirely innocent G rated writing. (Seriously, the farthest Dame Cartland ever took any romantic scene was a chaste kiss and that generally didn't occur until the very end.) She went on to greedily consume Johanna Lindsey, Jude Devereaux and Anne Rice when older.
Now, Torie is a middle aged woman with moxie, no shame and a vivid imagination who loves to write and share her crazy with the world. Her future plans include, hopefully, buying a lovely Scottish castle and convincing Queen Elizabeth I that she'd make a fab addition to the Royal Family.
In late fall of 2013, she got her 'brave' on and submitted a wee story about true love, honor, friendship and the magic within us all. That story was Timeless Night, the first book in a five book series she calls New Camelot. Incidentally, it was Timeless Night that won the 2014 RONE Award for Best Paranormal. Since then, she's written several other books: Timeless Desire (Book 2 of New Camelot), Beauty and The Feast (A New Camelot Thanksgiving Novella) Ties That Bind (The Cloie Chronicles I),and Fractured Fantasies, a six volume collection of short stories, dark erotica with a twist.
Torie lives in Southern California, a stone's throw from Disneyland, with her family and the most ridiculously spoiled pets anyone could imagine. Her goals are simple: Keep reading, keep writing and never lose the determination to make life as random, quirky and beautiful as it can be.
Author Interview
How long have you been writing? When did you decide to become an author?
I've written steadily since I could first master holding a pencil. I was about 11 years old when I realized I wanted to write romance.
How do you find inspiration?
I find it in the simple things. Unexpectedly. Kind of like Pokemon Go. Oh, look Inspiration Go! *winks*
How do you go about writing a book? Do you have any schedule, tricks or tips to share?
I'm completely unorganized when it comes to sitting down at specific times and trying to summon The Muse. I have to be prepared for the whole "when the mood hits", which makes life crazy.
What kind of books do you read? Who is your favorite author?
I love erotica, romance, biographies, horror and fantasy. My fave author? Lawdy, just one? No! *laughs*
What are you currently working on?
Right now, I'm working on Book 3 of my New Camelot Series, Timeless Surrender, a new short story entitled Frankenstein: Legacy and fiddling with the next installment of my Cloie Chronicles.
If you could have any superpower, what would it be?
I would love to be able to manipulate time so I could get MORE done!
Do you listen to music when you write? If so, what kind of music?
I'm a shameless 80s fangirl, so anything from that era and I am there!
Who is your favorite villain?
Hannibal Lechter
If you had to pick between receiving a million dollars today, or $1000 a month for the rest of your life, which would you choose?
1,000 dollars a day.
If you could take anyone out for coffee, dead, alive, or fictional, who would it be?
Anne Boleyn.
Books by Torie James
Connect With Torie James