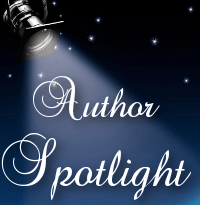 Today Lovely Books Shines The Author Spotlight On…
Tony Walker



I am Tony Walker a retired correctional lieutenant who worked in the California correctional system for over twenty-eight years. For most of my life, I have dealt with people with a need to create fear showing anger, and being violent. For the first five years of my career I physically subdued over 3500 inmates, it was not until I learned how to manipulate my environment and the people in it, that I no longer had to use physical force to in control and my life became more successful and happier.
I was an instructor for over twenty-two years teaching crisis intervention, hostage negotiations, and self-defense. I learned that dealing with dangerous situations on a daily basis will cause you to possess a warrior's mindset, one where you are attempting to serve even those you may have to subdue. I studied some of the greatest economic and military leaders of history to understand how to control and motivate others without them resisting my attempts at influencing their wants, needs, and behavior. I have taken this knowledge to write books on self-defense, manipulation, and self-control. I hope you enjoy my books and other productions.


Author Interview
How long have you been writing? When did you decide to become an author?
Seven years.
How do you find inspiration?
I find inspiration from the people i have helped.
How do you go about writing a book? Do you have any schedule, tricks or tips to share?
I am usually inspired by recent events.
What kind of books do you read? Who is your favorite author?
How-to and non-fiction
What are you currently working on?
A self-defense book.
If you could have any superpower, what would it be?
A person with a photographic memory.
Do you listen to music when you write? If so, what kind of music?
No
Who is your favorite villain?
Do not have one,
If you had to pick between receiving a million dollars today, or $1000 a month for the rest of your life, which would you choose?
A million dollars
If you could take anyone out for coffee, dead, alive, or fictional, who would it be?
Sun Tuz
Books by Tony Walker
Connect With Tony Walker