Timeless Beginnings
By Amber Daulton
Kindle Price: $2.99
Paperback Price: $7.99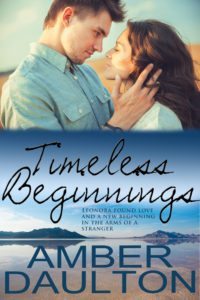 Leonora Harris fled her newly-wedded husband's home in Georgian England, 1725, and took shelter in a cave during a rainstorm. She woke up in a cold, barren land and a handsome stranger with a mechanical carriage offered her shelter.
Undercover American operative Rodger Ramsey never expected to find a runaway bride in the magnificent Salar de Uyuni. Assigned to Bolivia to investigate Communist activities, he just wrapped up his two-year mission in 1963 and followed his heart to the salt flats one last time.
Sparks flew and attraction sizzled. The lost, stubborn woman kicked his protective instincts into overdrive. Rodger took her home with him, determined to help her before he returned to the States, and Leonora flourished under his guidance. Their hearts intertwined. He wanted her, needed her, but could he truly love a woman who believed she jumped two hundred years in time?
Will they find a way to stay together, despite the obstacles between them, or will Leonora survive in this strange new world alone?



Author Amber Daulton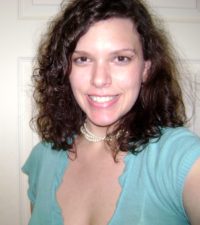 Writing is the fruit to happiness.
Amber Daulton lives her life by that one belief even though she normally isn't so Zen.
As a fan of contemporary, paranormal and historical romance novels alike, she can't get enough of feisty heroines and alpha heroes. Her mind is a wonderland of adventure, laughter and awesome ways of kicking a guy when he's down. She probably wouldn't be too sane without her computer and notebooks. After all, what's a girl to do when people jabber away in her head and it's hard to shut them up? Write! Nothing else works.




Connect With Amber Daulton