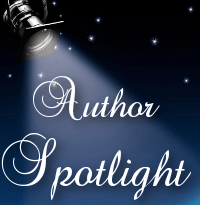 Today Lovely Books Shines The Author Spotlight On…
Tiana Pongs

Tiana Pongs, born in 1979 in Moenchengladbach, Germany, began a successful international career as a model in 2001. After graduating from high school, she worked in Milan, Paris, Cape Town, and New York and was featured in numerous fashion magazines as well as advertising and catalog campaigns. Due to the astonishing amount of more than 1,000 ad productions in the span of her career, Tiana Pongs was Germany's leading commercial face. Tiana Pongs currently lives with her son in Düsseldorf and commutes between Germany and the USA. She works as an actress and is the official ambassador of World Vision Germany.
Author Interview
How long have you been writing? When did you decide to become an author?
Keep Smiling is my first book.
How do you find inspiration?
Meditation and Yoga
How do you go about writing a book? Do you have any schedule, tricks or tips to share?
I generally work very structurally. I always make a precise plan, which I then work through.
What kind of books do you read? Who is your favorite author?
I'm reading a great book called Presence by Patsy Rodenburg. It's about how to use positive energy for success.
What are you currently working on?
I'm an actress. Not working on a book at the moment.
If you could have any superpower, what would it be?
Flying
Do you listen to music when you write? If so, what kind of music?
Classic and film music
Who is your favorite villain?
Harley Quinn, the girlfriend of Joker.
If you had to pick between receiving a million dollars today, or $1000 a month for the rest of your life, which would you choose?
A million today!
If you could take anyone out for coffee, dead, alive, or fictional, who would it be?
Nelson Mandela
Books by Tiana Pongs
Connect With Tiana Pongs