They Walk Among Us
By Leonnard Ojwang
Kindle Price: $2.99
Paperback Price: $9.99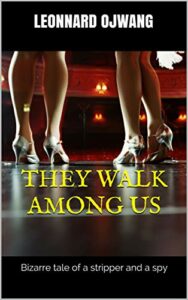 Fearless faceless men have killed dozens of strippers, including Special Agent Denali's sister, for body parts. Weeks of intense investigations and search for answers plunges him into the middle of a dark underworld of strippers, drug addicts and clandestine gangs. The crimes are so heinous he completely devotes his life to an afterthought as he confronts one of the grisly cases in the history of the bureau. To find justice for his sister, he'll create his own rules and stop at nothing—including murder—and be bound to no law, but the law of the gun.



Author Leonnard Ojwang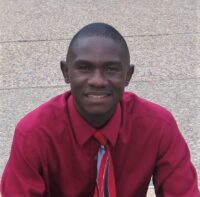 Leonnard Ojwang grew up in a small village in Kenya with no electricity or potable water. There, he felt closer and more deeply connected to nature around him every day. So he spent most of his days outdoors, interacting with nature. He had fun doing all that.
Upon relocating to the US, he began writing extensively on many topics, rendering each in thoughtful meditations intended to help the reader engage, visualize, and feel involved in every word.
Currently, he has three books published: (1) BULLET WITH MY NAME (Thriller/Fiction), (2) THEY WALK AMONG US (Thriller/Fiction), and (3) MY UNTOLD: PORTRAIT OF A LIVED LIFE (Poetry).
He hopes at least one of his books or poems will help you appreciate your experiences or excite you into living in the present–and, in doing so, bring you joy, inspire you into action for a greater cause, or make you curious about nature and humanity.
Connect With Leonnard Ojwang