The Two-Night One-Night Stand
By Ryan Ringbloom
Kindle Price: $0.99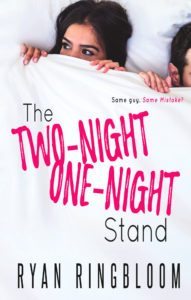 A girl. A guy. And a talking peen.
Holly Martin isn't the type to have a one-night stand. But a crushing break up, a sexy blind date, and a few shots of Fireball is about to change all that.
Matthew Daniels is an introverted PA who claims he's too busy to date. But that doesn't stop his older brothers from encouraging him to let loose and get out there, because as they put it – the right girl won't just walk up to you.
But what if she does?
Is it possible for a one-night stand that happens twice, to actually become more? Could two nights of reckless debauchery actually lead to true love? Or is this just another case of a whisky induced disaster?
This Romantic Comedy is sure to have you laughing, cringing, rolling your eyes, shouting at the pages and looking for a shot glass of your own.
**This book contains mature content (and immature content). It is intended for adult readers.



Author Ryan Ringbloom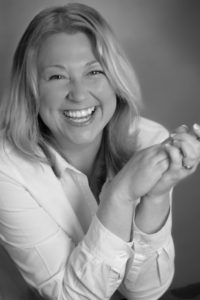 Hi, I'm Ryan Ringbloom, a Jersey girl who doesn't write Alphas. I couldn't if I tried. Social Media stresses me the frick out, yet I can't seem to walk away from it. I love to binge watch TV. I think cats are awesome. I'm obsessed with coffee and Fireball. But never together. My road rage is ridiculous. And if there is ever a zombie apocalypse, I won't even try to run. I will let the first one I see eat my brain and get it over with.
Connect With Ryan Ringbloom