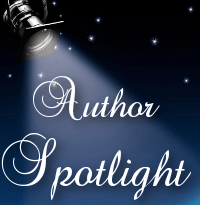 Today Lovely Books Shines The Author Spotlight On…
Tammy L. Bailey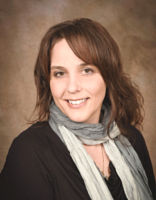 I was born in historical Appomattox, Virginia. After graduating from high school, I joined the military and served five years in the active duty Army. After leaving, I decided to go into the Ohio Air National Guard where I retired as a Master Sergeant in 2011. In case you were wondering, I have never flown a plane. After getting lost to the recruiter's office, I was highly discouraged from navigating one.
I admit, I am an avid Jane Austen fan and try to incorporate her in my books, in one way or another. This dream of writing, with Jane sometimes, is an exciting adventure that may take me as far as the stars or as close as my computer.
When I'm not writing, I'm spending time with my husband and two boys, ages 13 and 10. Without their sacrifice and understanding, I would have never been able to pursue my passion of writing or my accomplishment of becoming a published author.
No matter what I write and read, there ALWAYS has to be a happy ending.
Author Interview
How long have you been writing? When did you decide to become an author?
I've been writing for about fifteen years. I started writing after I watched the 1995 version of Jane Austen's "Pride & Prejudice" on television.
How do you find inspiration?
I'm a romance movie junkie, so I usually get inspiration by watching movies in my spare time.
How do you go about writing a book? Do you have any schedule, tricks or tips to share?
I'm a fly-by-the-seat-of-my-pants writer. I write whenever I can because I work full time, and I sometimes don't get home until 6 pm.
What kind of books do you read? Who is your favorite author?
I LOVE historical romances, so my favorite authors are Lisa Kleypas and Judith McNaught, to name a few.
What are you currently working on?
I will have a historical romance coming out next year with Entangled Publishing. I'm also working on a second book to Mine, Forever and Always-Jane and Mr. Waverley's story.
If you could have any superpower, what would it be?
I would love to be able to read minds. This might be the writer in me, though.
Do you listen to music when you write? If so, what kind of music?
I sometimes listen to music. I enjoy listening to Bruce Springsteen, Lux Lisbon, REO Speedwagon, Martina McBride, ACDC, Luke Bryan, and Neil Diamond…to name a few.
Who is your favorite villain?
LOKI!
If you had to pick between receiving a million dollars today, or $1000 a month for the rest of your life, which would you choose?
A million dollars because I have a list of charities (Rainbows Childrens' Hospital in Cleveland) and family members I would want to help.
If you could take anyone out for coffee, dead, alive, or fictional, who would it be?
Audrey Hepburn
Books by Tammy L. Bailey
Connect With Tammy L. Bailey