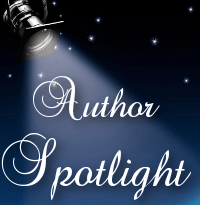 Today Lovely Books Shines The Author Spotlight On…
Stephanie Summers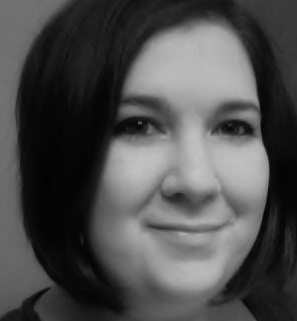 Connect With Stephanie
Stephanie Summers is a paranormal and contemporary romance author. She recently graduated from West Virginia University with a degree in accounting, though writing is her true passion. Stephanie seemed to always have a story or two or ten running around in her mind. At the ripe old age of 30, she finally decided it was time to put aside the thought that she didn't have what it took to write a novel and began writing her first story. She has since began and finished a paranormal romance, The Willow Creek Series: Craving. Her short story, Love Forgotten, was chosen to be published in Stardust: A Futuristic Romance Collection. Her contemporary rock star romance, Undone, as well as the second installment in the Willow Creek Series is scheduled to be released later in 2014.
Author Interview
How long have you been writing? When did you decide to become an author?
I've been writing a little over a year now. I decided to start writing because I have very vivid dreams, and I've often remembered pieces that I thought would make a good story. I finally decided to put those ideas to paper.
How do you find inspiration?
Music inspires me, in addition to dreams I've had. Music tends to put me into certain moods depending on the genre, and I've found that it can put me in the right mindset.
How do you go about writing a book? Do you have any schedule, tricks or tips to share?
I start out with a basic outline, but I don't strictly stick to it. Once I start writing, I listen to where the characters want me to take them, and it isn't always how I've planned. I think the best tip I can share is to just listen to your characters.
What kind of books do you read? Who is your favorite author?
I'm a romance junkie. I prefer them to have some sort of paranormal element, but will read just about any romance that has a good plot and characters. I can't narrow it down to just one favorite author. I would say Charlaine Harris, George R.R. Martin, and Anne Rice are my favorite big name authors. I have several indie authors I love, too, like Becki Brannen and Beth Mikell.
What are you currently working on?
I'm currently going back and forth between the rockstar romance novel I started last year and the next installment in the Willow Creek series.
Craving (Willow Creek)
A small, idyllic town nestled in the Appalachian Mountains is home to a thriving community. People are happy, crime is practically nonexistent, life is good…unless you're Sabine Crowley, who has been chosen to be the next blood bag for the vampire lord who has protected the town from otherworldly creatures for 200 years.
Sabine has big dreams for her life, and none of them include becoming a vampire's concubine. On her 18th birthday, she seeks solitude to process the cruel turn her destiny has taken. As she sits alone in Cleary Park, a sexy stranger approaches her. He's tall, mysterious, handsome, and a complete jerk. He soon reveals himself to be a vampire and she's terrified of him and her strange attraction to him. She wants to get as far away from him as possible, yet finds herself wondering if she'll see him again.
Remy, the cocky newcomer vampire, has been summoned by his maker, Bastian, to take his place beside him in the hierarchy of vampires inhabiting Willow Creek. He's none too thrilled to be stuck in a boring little town in the middle of nowhere where he'll have to feed exclusively from the girl he's been paired with. He's repulsed by the whole situation.
When Sabine tries to run away from her fate, Remy is forced to follow and bring her back. They're unwillingly thrust into each other's lives and reluctantly find an undeniable attraction between themselves. Will they ever look past their contempt for one another and act on their urges? Or are they destined to hate each other forever?