Shy Girls Write It Better
By May Sage
Kindle Price: $0.99
Paperback Price: $6.99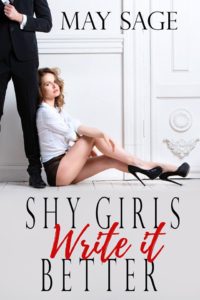 Cassie Franklin trips over nothing on perfectly flat surfaces every day, and she cannot seem to be able to simultaneously speak and look into her audience's eyes.
Cassandra Frank is the ultimate tease; her words have aroused, intrigued and captured the heart of thousands…
And somehow, they are the same person.
Hiding the fact that she writes erotica isn't much of a challenge – no one would ever think that a plain, boring little accountant like Cassie could so much as read anything so scandalous…
But one day, she makes a huge mistake.
Carter Harris employs so many people he can't exactly recall all their names, but strangely, he knows her. She isn't an executive, she isn't sexy, or otherwise noticeable, but the girl is cute – in a helpless, unique sort of way.
He can't pretend to say she ever crosses his mind, though… Until the day he finds the manuscript she worked on during her lunch hour.



Author May Sage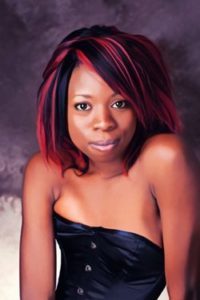 When May isn't writing about sassy women and alpha males, she can generally be found playing with her cat, eating cake, or reading about sassy women and alpha males. Yep, she's that kinda recluse.
Her first love is paranormal romance but she's not that faithful, so expect to find anything from shifters, princes and kings, to aliens and billionaires in her bibliography!
Connect With May Sage