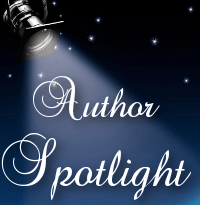 Today Lovely Books Shines The Author Spotlight On…
Shereé Danielle Parker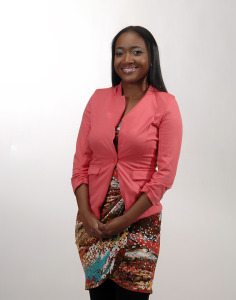 Shereé Danielle Parker is a native of Southwest Philadelphia, Pennsylvania. She was raised as one of five children in an urban area that posed many challenges for her because of high crime rates, teen pregnancy, drugs and poverty. These tribulations encouraged her to beat the odds of being a statistics as young African American woman. She holds an undergraduate degree in Psychology with a minor in African American Studies from Millersville University and a Master's degree in Human Services from Lincoln University, both located in Pennsylvania. She's also a second year doctoral student in a Counseling Psychology program at Argosy University. Her passion for wanting to be an inspiration to others, especially young women, has taken on a form through not only her profession as a change agent, but through the use of words. As a Christian, God has shown her favor and continues to bless her each day through spiritual guidance. Thirty Days of Spiritual Inspiration and Journaling is the first of many works to come for the new author.
Author Interview
How long have you been writing? When did you decide to become an author?
I have been writing since the age of 14. Initially, I started out writing poems in my journal and that's when I realized that I had a desire to write. Once I entered undergraduate school at the age of 18, I enrolled in several writing courses and my passion for writing began to intensify. Ultimately, I fell in love with the art of writing. I decided to become an author in 2013 after I started receiving a lot of positive feedback from my peers after I read them some of my work.
How do you find inspiration?
I find inspiration through a variety of mechanisms that include prayer, reading my bible and after meditation. I feel that I am most creative with my writing when my mind is clear and my heart is open.
How do you go about writing a book? Do you have any schedule, tricks or tips to share?
I like to write based off of what inspires me. I usually write at the end of the day once I'm able to relax from my work day. I utilize a journal to write down my thoughts and key points. I keep a tape recorder close by because when that inspiration hits me, I like to record it.
What kind of books do you read? Who is your favorite author?
I like to read an array of genre's that includes mysteries, poetry, Christian fiction, romance novel and Christian literature. My favorite author is Toni Morrison.
What are you currently working on?
I am currently working on a memoir that highlights how God has helped me to transition through different stages of my life that were challenging and how I was able to succeed as a result of God's grace and mercy.
If you could have any superpower, what would it be?
I would love to have a superpower that will allow me to travel to a different country every day without having to fly on an airplane. If I could blink my eye and end up in Africa, that would be great because I love to travel!
Do you listen to music when you write? If so, what kind of music?
I love to listen to music when I write because it motivates me and it puts me in a good mood which gets the creative juices flowing. I listen to different types of music such as Rhythm and Blues, Gospel and Classical music.
Who is your favorite villain?
My favorite villain is Al Pacino in the movie Scarface. I love that movie and the role that Al Pacino played.
If you had to pick between receiving a million dollars today, or $1000 a month for the rest of your life, which would you choose?
I would definitely choose a million dollars today because tomorrow is never promised and I believe in living life to the fullest. There is so much I can do for others with a million dollars that I may not get a chance to if I received $1000.00 a month.
If you could take anyone out for coffee, dead, alive, or fictional, who would it be?
I would love to take out Dr. Maya Angelou for coffee so we can talk about my passion for writing. I'm sure she would have a lot of insightful suggestions and feedback about my book as well as the Do's and Don'ts of writing. Dr. Maya Angelou's work has been an inspiration to me and I'm thankful that I was exposed to her books at a young age.
Books by Shereé Danielle Parker
Connect With Shereé Danielle Parker