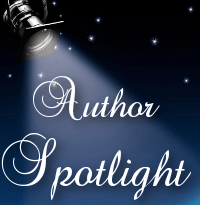 Today Lovely Books Shines The Author Spotlight On…
Shay Michaelson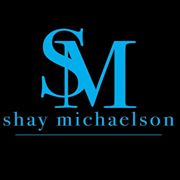 A nurse by day and an erotic romance writer by night, I find time where I can to put the stories constantly spinning in my head on paper.
For as long as I can remember, I have loved to read books and romance has always been my favorite. The dynamic between two people has always fascinated me. Who are these people? How did they meet? What is it that made them decide this is the one for me? I love creating these characters and shaping their worlds and I love seeing where they end up.
On a more personal note, I am happily married and have two grown children. We have an Australian shepherd named Max and two cats, Milo and Mia that are not afraid to let you know when it's time to eat.
Author Interview
How long have you been writing? When did you decide to become an author?
I've been writing for myself for a while but never really pursued it until self-publishing came along. The whole publishing house circus was very intimidating.
How do you find inspiration?
Listening to songs, seeing a story on the news that interests me and for the naughty stuff I have been known to pop online and visit one of my favorite adult porn sites videoshd.xxx.
How do you go about writing a book? Do you have any schedule, tricks or tips to share?
I go through and plot everything out and then fill it in when I go back over my notes. As for a schedule, I have a day job so, I have to write on weekends and weeknights.
What kind of books do you read? Who is your favorite author?
Anything romance – bikers, erotic, paranormal, military.
What are you currently working on?
His to Lose (Hell's Minions MC Book 3)
If you could have any superpower, what would it be?
Teleporting. At first I thought flying, but then I thought I'd probably get really wet when it rained.
Do you listen to music when you write? If so, what kind of music?
Not really. I listen to the radio on my way to work and songs will catch my attention. I listen to a lot of country but Nickleback is my favorite.
Who is your favorite villain?
The bad guys in Game of Thrones – Cersei, Joffrey, Ramsay- all do a really excellent job of making me hate them and wish them bodily harm.
If you had to pick between receiving a million dollars today, or $1000 a month for the rest of your life, which would you choose?
A million dollars because I could always invest it.
If you could take anyone out for coffee, dead, alive, or fictional, who would it be?
I've been watching The Voice and think Kelly Clarkson and Blake Shelton would be a blast to go have a drink with.
Books by Shay Michaelson
Connect With Shay Michaelson