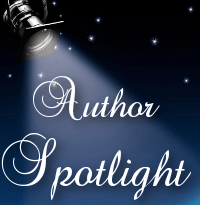 Today Lovely Books Shines The Author Spotlight On…
Ruth Whenham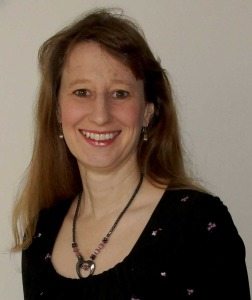 Ruth Whenham began her career as a freelance writer a short time before reaching her 40th birthday. To say it was something of a mid-life crisis would be absolutely true! A graduate of Human Psychology and a former employee of the National Health Service, Ruth now splits her time between writing, looking after her family (she has two children) and volunteering at her local Citizens' Advice Bureau.
Ruth combines jaunty rhyming verse, humour and great characters to create stories that are entertaining for young children and for their parents alike!
To date, Ruth has published five children's picture books; all of which have been illustrated by the talented artist, Emma K.L. Hunt.
Here is a brief summary of Ruth's five books:
My Crazy Purple Pen – featuring a crazy purple pen (funnily enough!) and a whole host of other fun characters who get caught up in the magic pen's cheeky mischief.
The Day My Teacher Came to Tea – a story about a boy who's mean teacher comes to tea, and the farce that ensues.
Birthday Cake Disaster – a tale about a girl baking a cake with her dad, or at least trying to. It's okay, the ending is a happy one, despite the title!
Captain Sillyvoice and his Pirate Band – a swashbuckling adventure featuring the very aimiable Captain Sillyvoice and his rather unusual crew. In this tale these awesome pirates find a way to have fun, be themselves and become a success on the high seas.
Captain Sillyvoice Takes to the Stage – the Captain and his crew return for another fun-filled adventure during which they find themselves up against the big and mean Captain Scaryscar in a singing competition. How will they and the other pirate stars of the show get on, and who will be crowned the Sea Shanty King?
To find out more abou Ruth Whenham and her books, you can visit her website at wwww.whenham.com or her Facebook page www.facebook.com/RuthWhenhamBooks. She is always keen to hear from readers.
Author Interview
How long have you been writing? When did you decide to become an author?
I started writing with the aim of self-publishing my books just over 2 years ago. That's when I really got serious about it all!
How do you find inspiration?
This varies enormously. Sometimes an event or the memory of something that's happened in the past can spark an idea, as can listening to a joke or hearing a snippet of conversation. Once an idea has formed then it will often develop in my head over a couple of days or weeks before I put pen to paper. This was the case with 'The Day My Teacher Came to Tea' and 'Birthday Cake Disaster'. Sometimes though you just have to force yourself to sit down with a blank page and write something. Anything, as long as it gets you thinking. With my first book, 'My Crazy Purple Pen', I used the smart purple pen I was holding in my hand as the starting point for my jottings. I hadn't anticipated writing a whole story around it, but that's what evolved.
How do you go about writing a book? Do you have any schedule, tricks or tips to share?
I usually develop the story frameworks in my head, and have a good idea about the key events that need to happen. That said, there is a lot of flexibility within these frameworks, as I am a great believer in letting the writing take you on a journey rather than the other way around. Since I prefer to write in rhyming verse the biggest challenge is figuring out how to say what I want in simple language that rhymes. The one thing you soon discover when writing for young children is that the pool of vocabulary available to you is quite limited! I spend just as much time writing the illustration notes as the main text, and find it helpful to put the text and notes in a book layout as I go along. My main tip is to always read your text aloud to make sure that the rhythm works.
What kind of books do you read? Who is your favorite author?
Children's picture book authors I particularly like are Julia Jarman, Dr Seuss, Lauren Child and Julia Donaldson. Go Dogs Go and Monkey Do are my favourite picture books.
What are you currently working on?
Captain Sillyvoice and the Sea Monster, a sequal to My Crazy Purple Pen and a Christmas book about Santa's reindeer.
If you could have any superpower, what would it be?
That's a tricky one. Probably the ability to go to any destination I wanted to in the blink of an eye.
Do you listen to music when you write? If so, what kind of music?
Not normally
Who is your favorite villain?
Moriarty
If you had to pick between receiving a million dollars today, or $1000 a month for the rest of your life, which would you choose?
$1000 month
If you could take anyone out for coffee, dead, alive, or fictional, who would it be?
Leonardo da Vinci
Books by Ruth Whenham
Connect With Ruth Whenham