Ropin' Trouble
By Rhonda Lee Carver
Kindle Price: $2.99
Paperback Price: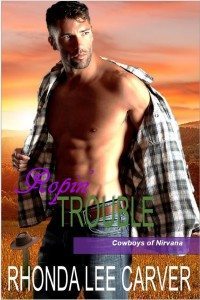 Welcome to Nirvana—your wish is a cowboy's command.
Kaycee Darling has one thing on her mind…getting the juiciest, most provocative stories that will boost her career as a journalist. Setting her sights on Nirvana, Wyoming's fastest-growing retreat for the high-society, she won't stop until she's proven the R&R is nothing more than a romanticized meat market for the lonely of heart.
Chase Sever believes he's finally taken care of the journalist who has been breathing down his neck and can start concentrating on the expansion of his pride and joy—Nirvana Ranch. He doesn't have time for romance, but when a sassy siren arrives at his ranch, he suddenly has a cleared schedule. She's smart, bubbly, and has a body that could make a cowboy melt in his boots, but he suspects there's more to her than meets the eye. Is she really who she says she is?
She has Chase right where she wants him, but what she finds might change her beliefs on Nirvana, compassion and love…or she might have roped in more trouble than she can handle.



Author Rhonda Lee Carver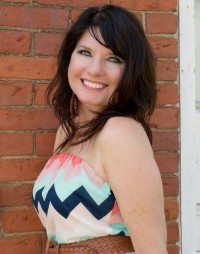 Rhonda Lee Carver has written 30 books. From cowboys to military, paranormal to suspense, you'll find a reason to fall in love.
At an early age, Rhonda fell in love with romance novels, knowing one day she'd write her own love story. Life took a short detour, but when the story ideas would no longer be contained, she decided to dive in and write. Her first rough draft was on a dirty napkin she found buried in her car. Eventually, she ran out of napkins. With baby on one hip and laptop on the other, she made a dream into reality–one word at a time.
Her specialty is men who love to get their hands dirty and women who are smart, strong and flawed. She loves writing about the everyday hero.




Connect With Rhonda Lee Carver