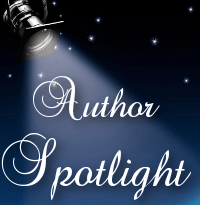 Today Lovely Books Shines The Author Spotlight On…
Rachel Leigh Smith
Rachel Leigh Smith writes romance for the hero lover. She lives in central Louisiana with her family and a half-crazed calico. When not writing, which isn't often, she's hanging with her family, doing counted cross-stitch, or yakking about life, the universe, and everything with her besties. There may also be Netflix binging…
She's a member of the Science Fiction Romance Brigade and Romance Writers of America.







Author Interview
How long have you been writing? When did you decide to become an author?
I've been writing off and on most of my life. I got serious about it in 2007 and decided to learn how to write a novel. I don't think I ever decided to be an author. I can't imagine my life without writing in it,.
How do you find inspiration?
Everywhere! My favorite TV shows, whatever novel I happen to be reading, dreams, random thoughts, asking myself what if. Inspiration is not hard to find.
How do you go about writing a book? Do you have any schedule, tricks or tips to share?
I write in order, because I write by the seat of my pants and often have no idea what all is going to happen. I write just about every day, unless I'm not home. My best tip is this: if you want to write, stop talking about it and WRITE!
What kind of books do you read? Who is your favorite author?
Romance! I rarely read anything else. And I can't pick just one favorite author. I love Sherrilyn Kenyon, Nalini Singh, and Winter Austin.
What are you currently working on?
I'm finishing the first draft of A'yen's Legacy #4 and getting ready to start A'yen's Legacy #6. I wrote #5 last spring.
If you could have any superpower, what would it be?
Fly!
Do you listen to music when you write? If so, what kind of music?
I do listen to music. Post grunge and hard rock, to be specific. Nickelback, Breaking Benjamin, 10 Years, Evanescence, Within Temptation. That sort of thing.
Who is your favorite villain?
I love to hate Artemis in Dark-Hunter. But I think I'm going to go with Heath Ledger's interpretation of The Joker. It was brilliant.
If you had to pick between receiving a million dollars today, or $1000 a month for the rest of your life, which would you choose?
The latter. The regular income is better, and I'd get to keep more of it.
If you could take anyone out for coffee, dead, alive, or fictional, who would it be?
Oh gosh! I don't know. I suck at questions like this because I can never make up my mind.
Books by Rachel Leigh Smith
Connect With Rachel Leigh Smith