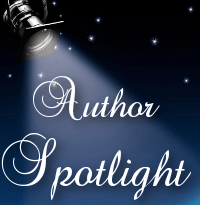 Today Lovely Books Shines The Author Spotlight On…
R.L. Merrill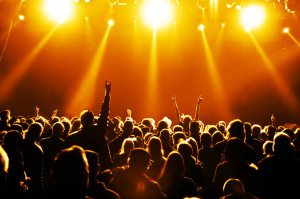 R.L. Merrill started writing five years ago to deal with some not-so-pleasant life situations and to escape from the icky parts of being a responsible adult. It's turned into a very fulfilling way to spend her minuscule amount of free time and has mostly kept her sane. Her stories involve real life struggles and the romance that gets us through. Her novels are influenced and inspired by her own experiences as well as those of folks around her that she admires and respects for their strength and perseverance. She's lived in the Bay Area her whole life, with the exception of the four very good years she spent in rural Iowa during college. She's been an educator for twenty years as both a teacher and school counselor, and has spent time working closely with police and non-profit agencies as a Domestic Violence Victim Advocate. She is a wife, mother, daughter, sister, tattoo collector, Metal fan, movie geek and book nerd, and she currently presides over a horde of animals consisting of two cats, a dog, various fish varieties, and a rat. You can find her on Facebook at facebook.com/rowritesrocknromance.
Author Interview
How long have you been writing? When did you decide to become an author?
I started writing in 2009 after spending six weeks home from work with pneumonia. I had some stuff to deal with, so writing became my outlet.
How do you find inspiration?
My inspiration comes from experiences I've had in my work as an educator, with the police department, from the bands I love and follow, from my concert experiences… Sometimes I'll just hear a piece of an interview and there's a new story!
How do you go about writing a book? Do you have any schedule, tricks or tips to share?
I am what's known as a "pantser." I had no idea what that was until a few months ago. I get an idea, I start writing, and stuff happens to people. I try to write every day, but as a mom who also has a day job, yeah, that doesn't always happen.
What kind of books do you read? Who is your favorite author?
I actually spend most of my time reading Paranormal Romances, but so far I've only written one that could be sort of considered Paranormal, and that's coming out this fall I hope. My favorite author is hard to pick. The Witching Hour by Anne Rice is my all-time favorite book. I also adore J.R. Ward, Sherrilyn Kenyon, and Charlaine Harris. Cynthia St. Aubin, Tiffinie Helmer, Kerrigan Byrne, and Tonya Ridener were incredibly helpful to me when I got started and I love their writing as well!
What are you currently working on?
I am currently writing a follow up to both The Rock Season and Haunted. I'm doing final edits on Teacher, which will be out in March 2015, and I'm about to start tearing into the manuscript from my first novel, Haven. In reality, I will likely be heading into my son's room to clean it. The glamorous life of a mom!
If you could have any superpower, what would it be?
TELEPORTATION! So many places I want to go and see!
Do you listen to music when you write? If so, what kind of music?
I absolutely listen to music! I am a huge Metal fan, but I also love Alternative, Hard Rock, Classical, Old School Rap, something with a nice Latin beat…
Who is your favorite villain?
Boyd Crowder from Justified… Sigh.
If you had to pick between receiving a million dollars today, or $1000 a month for the rest of your life, which would you choose?
Probably the million, because I could die tomorrow and then I wouldn't have had all the fun with the million!
If you could take anyone out for coffee, dead, alive, or fictional, who would it be?
Corey Taylor from Slipknot/Stone Sour. Except it wouldn't be coffee, it would be like hot chocolate or some random fruit juice. I don't drink coffee, and frankly, I think that would be too boring for him.
Books by R.L. Merrill
Connect With R.L. Merrill