Paranormal Misfits Box Set 1-4
By C.J. Anaya
Kindle Price: $1.99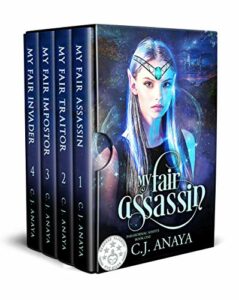 It's not every day your fated mate targets you for assassination
A lonely foster teen meets a Fae warrior on assignment.
Crysta is freakishly different, never quite fitting in with her various foster families. Her shocking looks and creepy powers scare off potential friends, and her otherworldly presence tends to attract unwelcome and dangerous admirers. Now that she is finally on her own, her plan is to focus on dance, trust absolutely no one, and avoid the rest of humanity.
Her plans are shattered when a handsome man breaks into her apartment and declares he's there to kill her.
But Crysta isn't afraid she'll lose her life.
She's far more terrified she'll lose her heart.
As a highly skilled assassin and future heir to the Seelie throne, Prince Jareth carries the weight of the Fae realm on his shoulders. When he's given the assignment to take out one of the biggest threats the Seelie Court has ever known, he's not expecting said threat to come in the form of a petite teenager who can barely afford to feed her cat let alone mastermind the destruction of an entire world.
He's duty-bound to see this assignment through, until he realizes he's been sent to kill his fated mate.
He must follow through with his assignment or risk the wrath of his father, but killing Crysta means losing the most precious gift a Fae warrior could ever hope to receive.
The love of a fated mate.



Author C.J. Anaya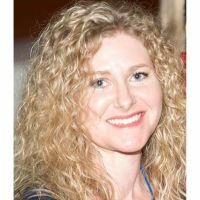 C.J. Anaya is a USA Today bestselling and multi-award winning author. She also enjoys assisting authors in writing, publishing, and marketing their books with her helpful non-fiction guides on Amazon and her YouTube channel Author Journey. CJ enjoys writing sweet romances under the pen name Cynthia Savage. So be sure to check out those fun books as well.
She's a huge fan of The Mindy Project, Hugh Jackman, and binge eating any and all things chocolate. Who isn't, right?
As a mother of four awesome children, C.J. is usually helping out with homework, fixing dance recital costumes, or delivering her kids to their karate classes so they can learn discipline, respect, and "…kick some serious butt, mom." She loves writing entertaining reads for everyone to enjoy, and dabbles in singing and songwriting for kicks and giggles. Making out with her deliciously handsome Latin Lover-her hubby-is by far her most favorite extracurricular activity.
Newsletter Sign-up: http://authorjourney.com/signup
Connect With C.J. Anaya