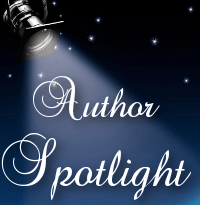 Today Lovely Books Shines The Author Spotlight On…
Nicky Jayne





My name is Nicky Jayne. I am 31 yrs old, living in Las Vegas with my husband and two boys. We have been stationed in Las Vegas for 8 years. I am a lover all of all things fluffy, I have 2 cats and 3 dogs. Who keep me company when I am holed up in my office writing. I have three books out right now, Embracing Life, Embracing Love which are the first two books in the "Embrace Series" I also have Footprints which is known as my NanoWrimo novel, which I completed in 23 days. Taking Flight is my upcoming release, due to hit Amazon soon. I am currently working on my 5th novel "Grounded" which will release in the next couple of months.





Author Interview
How long have you been writing? When did you decide to become an author?
About a year now, I am loving every minute of it. I began writing and just couldnt stop! All a blur to be honest, I still cant believe i actually have books for sale. <3
How do you find inspiration?
It really depends on what story, I am writing. Whether it be daily events, the past.
How do you go about writing a book? Do you have any schedule, tricks or tips to share?
I have a timeline, that I try my best to stick with but some days are harder than others, I have to have music when i write but it cant be any song, it has to be a playlist that fits the scene even the character that I am writing at that time.
What kind of books do you read? Who is your favorite author?
I love contemporary romance and Young Adult and Erotica. I dont have ONE favourite author, To name a few, B.J Harvey, Kelly Elliot, AL Jackson, Georgia Cates, H.M Ward
What are you currently working on?
I am currently working on the second book to my newest series… Grounded!
Connect With Nicky Jayne
Books by Nicky Jayne