Nailed
By Tara Wyatt
Kindle Price: $1.99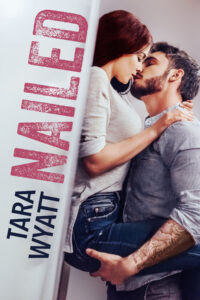 From award-winning author Tara Wyatt comes a sexy contemporary standalone romance set during a steamy Boston summer.
If smartass carpenter Adam Hennessey hadn't stood up Charlie Grant over a year ago, he might not find himself on the other side of a slammed door. But when Adam volunteers to repair Charlie's deck as a favor to a friend, that's exactly where he finds himself. Does he regret standing her up? Yes. Does he find the cynical, sarcastic sports journalist unbearably sexy? Also yes. Does she hate his guts? All the yes.
Charlie's not the forgiving type, especially after a broken heart in the past has left her jaded, but she can't deny that Adam, with his beard, tattoos and panty-melting smile (oh, and muscles–can't forget to mention the muscles) might just be winning her over. With a second chance on the line, Charlie will have to decide if getting nailed by the smoking hot carpenter is worth the risk.




Author Tara Wyatt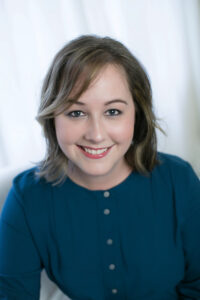 Tara Wyatt is a contemporary romance and romantic suspense author. Known for her humor and steamy love scenes, Tara's writing has won several awards, including the Golden Quill Award and the Booksellers' Best Award. In addition, she is a 2018 RITA® Finalist for her novella, Until the Sun Sets.
Tara has been writing since 2013, and her first book, Necessary Risk, was published in 2016. Since then, she's written three more books, three novellas, and has co-written three books, with many more projects in the works.
When she's not hanging out with your next book boyfriend, she can be found reading, watching movies, and drinking wine. Tara lives in Hamilton, Ontario with the world's cutest dachshund, as well as her husband and daughter.



Connect With Tara Wyatt