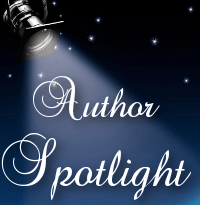 Today Lovely Books Shines The Author Spotlight On…
MJ Compton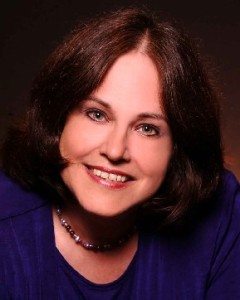 MJ Compton grew up near Cardiff, New York, a place best known for its giant, which turned out to be a fiction so incredible, PT Barnum himself borrowed it. That's a tough act to follow, but MJ tried—by composing her own stories.
Although her 30-year career in local television included such highlights as being bitten by a lion, preempting a US President for a college basketball game, giving a three-time world champion boxer a few black eyes, a mention in the Drudge Report, and meeting her husband, MJ's urge to create her own stories never went away.
MJ still lives in upstate New York with her husband. She's a member of Romance Writers of America and Central New York Romance Writers. Music and cooking are two of her passions, and she enjoys baseball and college basketball, but she's primarily focused on wine . . . and writing.



Author Interview
How long have you been writing? When did you decide to become an author?
I can't remember not telling myself stories. I've written my enitre life. I finally joined RWA in 1998.
How do you find inspiration?
I find inspiration in the newspaper, TV shows, music, stories my children have told me, and my own crazy dreams.
How do you go about writing a book? Do you have any schedule, tricks or tips to share?
I do everything I can to "stay" in the story, even when I can't work on (such as when I'm at my Day Job). My computer passwords are always current Work-In-Progress related; I make a sound track for every book and listen in my car, at Day Job, while I'm writing. Sometimes I listen to my collection of RWA Conference workshops while at Day Job and jot notes to myself on sticky notes.
What kind of books do you read? Who is your favorite author?
I prefer Romantic Suspense–Linda Howard, Karen Robards, Carla Neggers. But I also like contemporary romances by Susan Elizabeth Phillips and Kristan Higgins. For paranormal romance, my go-to authors are Maggie Shayne and Susan Sizemore.
What are you currently working on?
I have several projects going on–a novella for an anthology with my critique partners; the next Toke Lobo & the Pack book; a series of baseball books; and I'm trying to plot a lacrosse book.
If you could have any superpower, what would it be?
If I could have any superpower, I think I would want the ability to make the world a safe and happy place.
Do you listen to music when you write? If so, what kind of music?
Each book I write has it's own play list. My taste in music is eclectic–rap, opera, New Age, classical, country, classic rock. Whatever puts me in the mood for that book works for me.
Who is your favorite villain?
My favorite villain is Lex Luthor as portrayed in the TV series Lois & Clark: The New Adventures of Superman
If you had to pick between receiving a million dollars today, or $1000 a month for the rest of your life, which would you choose?
If I had to choose, I would pick a million dollars today. Then I could pay off my family's bills, and we could comfortably live on what we earn.
If you could take anyone out for coffee, dead, alive, or fictional, who would it be?
Bob Dylan. The man is a genius with words and with music. He probably wouldn't talk to me, but that would be okay.
Books by MJ Compton
Connect With MJ Compton