Melvina The Color of Power
By James Lee Nathan III
Ebook Price: $8.99
Paperback Price: $12.00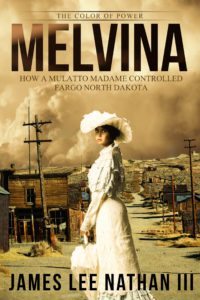 Our story opens in 1884 with the discovery of a murdered prostitute in Deadwood, South Dakota. U.S. Marshal Seth Bullock arrives at the scene and reviews the evidence splattered over the body. He then decides that it is time to interview the most notorious Madam in the Red River Valley, MELVINA.
What made Melvina Massey so mysterious? Was it her racial ambiguity, or the fact that she leverages this at every turn? Why do prosecutors set up fake witnesses to convict her? How does a 63 year old woman pass for 49, was she really that beautiful? Was she a successful brothel owner or bootlegger, which is true?
In 1900, an older seductive woman in her 60s rides a lonely train car. Her destination is far different today than it was twenty years ago. She closes her eyes and remembers that first trip to Fargo. Back then in 1881, she shares a car with a very pretentious young woman, dead set on evangelism and ridding the northern territory of the scourge of mankind. ALCOHOL. The woman clad in black from head to toe, her red hair and snow white skin are a perfect contrast to her drab clothing. Juxtaposed to the drab and righteous, sits the opposite in every way. Melvina is 40 but looks at least 20 years younger, fashioned in white to include her bonnet, shoes, and umbrella. Melvina, the mulatto from the east. Her presence takes the air out of the room, a woman so striking that most do not venture to guess her ethnicity. No, they are admiring her beauty and primal considerations of race are not welcome. Melvina Massey is every inch of seduction.
Come with me as I take you on a journey back in time, to discover a family's distant relative and the true color of power… MELVINA.
This is a speculative historical fiction based on the real Melvina Massey, written with permission from her descendants.



Author James Lee Nathan III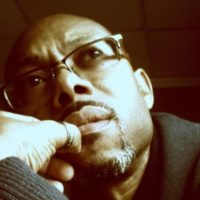 James Lee Nathan III (JLN3), is the self-published author of two novels and nine novellas, spanning many speculative fiction sub-genres. JLN3 is best known for his scifi erotic crime drama series Robert Manis and No Brakes, both of which are bestsellers on the leanpub author platform. His latest works, CRIME-PHYTER, and Ibrahim Unites introduce readers to his Next Level Fiction experience.
Connect With James Lee Nathan III