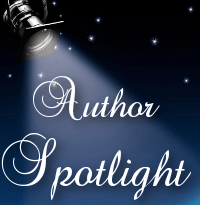 Today Lovely Books Shines The Author Spotlight On…
Megan Lowe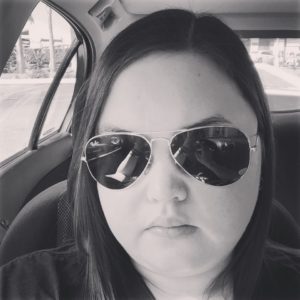 Megan Lowe is a lost journalism graduate who started hearing characters talking to her. After failing to get a job in journalism, she decided to start writing down what the voices in her head were telling her and fell in love. She writes primarily New Adult and Contemporary Romance books with sport and/or music themes.
When she's not writing, you can find her curled up with a good book, travelling, at a concert or screaming at the TV willing her beloved sports teams to being home the win.
She is based in Australia but her heat belongs to New York City.
Her debut novel, Breaking the Cycle is the first in her Rocking Racers series.
Author Interview
How long have you been writing? When did you decide to become an author?
I've been writing my whole life really. It was only in the past few years I actually started writing more seriously and only in the past year that I realised writing is what I want to do.
How do you find inspiration?
I find it in the things I love. Sport, music, tattoos, GUYS with tattoos lol. I like writing about areas I feel don't get a lot of attention and mixing two areas I've never seen mix before, things you wouldn't necessarily think go together. I also find inspiration from other authors. When I read a really good book it motivates me to write better so that my books may compete with that one.
How do you go about writing a book? Do you have any schedule, tricks or tips to share?
I have a vague schedule that I never stick to. I think if you write to a schedule you're forcing the work and that's never good. So I like to let I think flow organically. I have vague outlines of events I want to include but that's it. I try to be fairly laid back. Writing is hard but when it's going well, it's perfect. My tip? Don't force it, don't think you need to do something a certain way, just do it the way that works for you.
What kind of books do you read? Who is your favorite author?
I read contemporary romance, NA, YA books. I also like a little bit of fantasy as well. I have a heap of favourite authors but some of them are Cambria Hebert, Tijan, Kaylee Ryan, LP Maxa and Ginger Scott
What are you currently working on?
Rocking Racers 3 and a few other things
If you could have any superpower, what would it be?
To be able to fly
Do you listen to music when you write? If so, what kind of music?
I have to! I hate a quiet house! I listen to rock mainly. Halestorm, Green Day, A Day To Remember, stuff like that.
Who is your favorite villain?
I do t know that I have one, I think they're villains for a reason and we shouldn't like them!
If you had to pick between receiving a million dollars today, or $1000 a month for the rest of your life, which would you choose?
The million. It would take a long time to get to $1,000,000 in $1000 increments! Plus if you invest it wisely it could last a long time!
If you could take anyone out for coffee, dead, alive, or fictional, who would it be?
Alan Alda. I grew up with MASH so he's been like a grandpa to me! I love his voice and he seems so nice!
Books by Megan Lowe
Connect With Megan Lowe