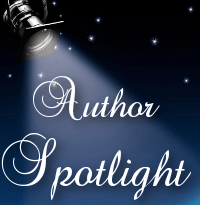 Today Lovely Books Shines The Author Spotlight On…
Marie McGaha

Chaplain, author, editor and inspirational speaker, Marie McGaha lives in the beautiful Ozarks of southeast Oklahoma. After losing the love of her life, Nathan, Marie returned to their native home where she lives with a houseful of yapping furbies, pigs, chickens, and a horse named Horse! She attends Family Praise & Worship, and is very grateful for her church family and their support. Shine His Light 4, the final book of the series, is due out next spring.
Author Interview
How long have you been writing? When did you decide to become an author?
I've been writing since I was a kid. I wrote stories for friends in grade school, and in 8th grade, I wrote my first romance novel. I didn't choose writing, it chose me!
How do you find inspiration?
For me, inspiration comes from God. Everything I see, the people I meet, the places I've been, are all inspirat.
How do you go about writing a book? Do you have any schedule, tricks or tips to share?
I write fiction and nonfiction, and my process is very different for each one. The thing they do have in common is "mulling it over." I (over) think! When an idea comes to mind, I stretch it in every possible direction before I write a single word.
What kind of books do you read? Who is your favorite author?
As a Christian and Chaplain, I read the Bible more than any other book, but I also read Rabbi Kurt Schneider, Irvin Baxter, and Kevin Geoffrey. For leisure reading, hands down favorite is James Patterson!
What are you currently working on?
I have a couple of different projects I'm working on. First is the fourth book in the Shine His Light series, which will also be the final book of the series. It'll be out in Spring 2023. The second one is something I've not done before, so I'm waiting to see if it's going to go as planned before I say anything else! If it does, it will be out Summer 2023, or fall at the latest.
If you could have any superpower, what would it be?
My son once told me I'm a unicorn… that's a superpower, right?
Do you listen to music when you write? If so, what kind of music?
I love listening to music when I write. I love Needtobreathe, Crowder, Third Day, & Joshua Aaron.
Who is your favorite villain?
N/A
If you had to pick between receiving a million dollars today, or $1000 a month for the rest of your life, which would you choose?
I'd take the million. Money means very little to me, but what I could do for others with a million bucks would be the biggest blessing in my life.
If you could take anyone out for coffee, dead, alive, or fictional, who would it be?
Jesus, but I don't see Him as a coffee drinker!
Books by Marie McGaha
Connect With Marie McGaha