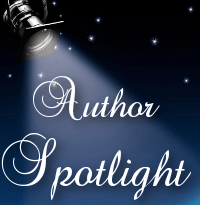 Today Lovely Books Shines The Author Spotlight On…
Marie McGaha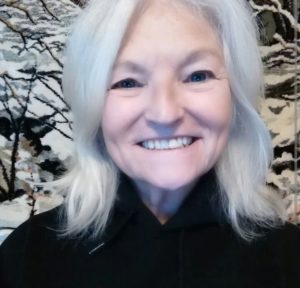 Marie McGaha is an ordained minister, inspirational speaker, editor & author. With best friend & business partner, Debbie Ropollo, Marie owns Dancing With Bear Publishing, a family friendly company. She and her husband Nathan live in a small Idaho town with furbabies, Charlie, Artie, Lucy, Sonya, Emma, and a fat cat named, Sassy. They are members of The Patriot Guard Riders and enjoy getting away on their motorcycle as often as possible.
Author Interview
How long have you been writing? When did you decide to become an author?
I started writing as soon as I could make letters, and wrote my first novel at 13. I was first published in 2005.
How do you find inspiration?
Everywhere. There is no lack of inspiration when I look around at everything God has made. The mountains, the rivers, the trees… I am totally inspired by the Word of God, and just amazed at everything He has done for me.
How do you go about writing a book? Do you have any schedule, tricks or tips to share?
I don't have a schedule. Sometimes I wake up at 2 in the morning and write for several hours. Sometimes it's in the afternoon. I never know when I'll want to write but whenever it is, I have my phone open to several scriptures that the Lord laid on my heart, my Bible is by my side, also open to a particular chapter or verse, the TV is on with worship music playing. The one thing I would tell aspiring authors is to just write. Don't give up, stick with it no matter what.
What kind of books do you read? Who is your favorite author?
I read the Bible every day but as far as just reading, I rarely get to. Usually, I'm reading manuscripts either deciding to contract them or editing them. But my favorite fiction author is James Patterson, I'm absolutely in love with Alex Cross!
What are you currently working on?
I have two new books coming on October 1, 2017, so I'm working on promotions and an awesome, week long release party that culminates on my birthday, Oct 7.
If you could have any superpower, what would it be?
Invisibility
Do you listen to music when you write? If so, what kind of music?
I do. I love worship music and listen to Third Day, Chris Tomlin, Kristene DiMarco, Rich Mullins, Joshua Aaron etc
Who is your favorite villain?
The Joker
If you had to pick between receiving a million dollars today, or $1000 a month for the rest of your life, which would you choose?
I'd take the million. I'm a pretty simple person, a million bucks would last me the rest of my life.
If you could take anyone out for coffee, dead, alive, or fictional, who would it be?
Jesus Christ
Books by Marie McGaha
Connect With Marie McGaha