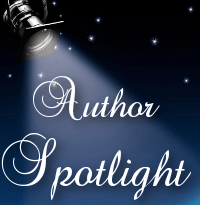 Today Lovely Books Shines The Author Spotlight On…
Mareta L. Miller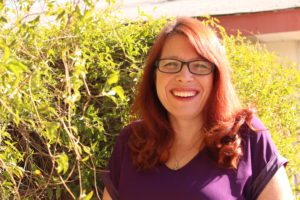 I'm a Las Vegas native and still live in "Sin City" with my husband, my two youngest children, three dogs, two cats, and a turtle named for my hometown. By day, I'm an employee of the State of Nevada for eleven years and running and by night, as well as every other free moment I have, I'm an aspiring artist. I've always found comfort in the arts. I started in choir when I was in grade school and band in middle school playing the flute. Singing has always been my real passion and there was a time where I practically lived in Karoke bars, but I also found love in painting, sewing, drawing, photography, and finally writing. It all began with poetry, letters and a three-page short story in senior English.
As life goes, marriage, children, divorce, single parenting, another marriage, and more children placed all my ambitions on hold. Now in my late thirties and with two of my four kids out on their own, I feels she has time to pursue her dreams. I feel that writing is what I'm meant to do and with the support of my family and friends I think that no matter what happens, as long as I'm writing, I can't go wrong.
Author Interview
How long have you been writing? When did you decide to become an author?
I've been writing books for almost two years. It all started on my thirty-eighth birthday. I didn't want to get any older without making a go at a dream that really started more than twenty years ago. That day, I told myself that I would have my first book published before my next birthday, and Telling Me With Roses was released exactly two and a half months before.
How do you find inspiration?
I find it everywhere, in everything. I watch. I take it in. I try to imagine what people's stories are and write their ending. As a result, there's always so much going on in my head! I can't write fast enough.
How do you go about writing a book? Do you have any schedule, tricks or tips to share?
With a full time job and family, time is sometimes scarce. You can usually find me in my car writing on my lunch hour or up late after everyone else in my house is asleep. The only thing I might consider a trick is that I always have more than one project going at a time. When I get stuck on one, I move to another for a while. Writers block solved.
What kind of books do you read? Who is your favorite author?
I enjoy romance, paranormal, and the occasional sick and twisted fantasy.
What are you currently working on?
I have a few projects that are in the works, but most of my focus is currently on my first full length stand-alone, which I'm very excited about and hope to release before winter starts.
If you could have any superpower, what would it be?
To travel in time and relive moments that I had no clue would be my last.
Do you listen to music when you write? If so, what kind of music?
Always! I have my old iPod filled with mix music from every decade of my life. Sometimes the music inspires a scene, a thought, or a feeling that I funnel into my writing.
Who is your favorite villain?
I'm not really a villain person. I even hate writing them, but can't deny the satisfaction I get when my plan works and everyone hates them.
If you had to pick between receiving a million dollars today, or $1000 a month for the rest of your life, which would you choose?
I guess I'd choose a million dollars today so that I could afford to write all the time and see where this dream will lead me.
If you could take anyone out for coffee, dead, alive, or fictional, who would it be?
I can't pick just one. I'd love to chat over java with my mother one more time. I'd love to catch up with my daughter who has lived on the opposite side of the earth for the last two years. I'd also love to cut it up with my leasing ladies, Julia, Audrey, and Reanne, we learn quite a bit from each other.
Books by Mareta L. Miller
Connect With Mareta L. Miller