Love's Full Circle
By Cherry Christensen
Kindle Price: $0.99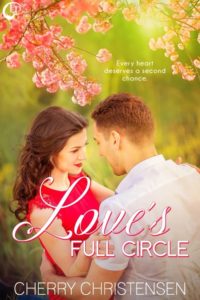 In spite of, maybe because of, the way her love life had gone, Kayden James works hard to become a successful Marriage and Family Therapist. The last thing she needs is for her ex-boyfriend Liam to stroll into her office and stir up old feelings. Especially after the way he treated her all those years ago. She would rather remain a single cat lady than risk her heart again.
Liam hopes to make amends, but worries he won't be able to melt Kayden's icy exterior enough for her to see how much he has changed. Initiating their reunion, he sets out to prove that their relationship never was a game to him… to convince Kayden to continue traveling love's full circle.



Author Cherry Christensen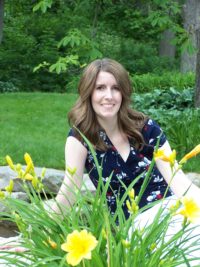 Cherry hails from the Great Lakes state of Michigan, where she lives with her husband and two adorably mischievous cats. She does most of her writing at night because she is not a morning person, and wholeheartedly agrees with the anonymous saying, "I could be a morning person, if morning happened around noon."
In addition to writing, Cherry has traveled overseas, exploring castles in Scotland, soaking in the sights of London, and gazing at the beautiful English countryside out a train car window. Closer to home, she's gone dolphin watching and parasailing in Florida.
Cherry's husband is also an author, but he doesn't share her love of football. Her favorite teams are the Michigan Wolverines and Denver Broncos. Go Blue! Mile High Salute! So, what's better than watching football? Eating chocolate chip cookie dough during a game!
Connect With Cherry Christensen