Lord Bachelor
By Tammy L. Bailey
Kindle Price: $2.99
Paperback Price: $17.99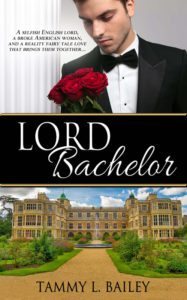 In accordance with his father's will, Edmund has until he turns twenty-six to find a wealthy bride or lose his vast inheritance. To retain his selfish lifestyle, he agrees to join an American dating game show to find the woman who can save him. He doesn't bargain on meeting Abby Forester, an impoverished, spirited American woman who is content to live out her father's dreams in his vintage record shop.
With covert intervention from an unlikely source, Abby lands on the dating game show as one of Edmund's potential brides. As their worlds entangle and love begins to bloom, Abby discovers Edmund cannot marry her and retain his wealth at the same time. Will love keep them together, or will greed triumph and tear them apart?







Author Tammy L. Bailey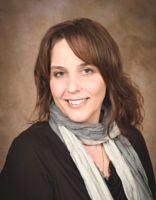 I'm a LEO wife, mother, and third-generation veteran.
I have been writing for thirteen years. My debut novel, LORD BACHELOR, earned second place in The Heart of Excellence, Reader's Choice Award in 2016. This novel was also featured in InD'tale Magazine for receiving a Crowned Heart Review (4.5 stars). Although I enjoy the contemporary romance genre, my first love is historical romance. There's just something about a man in a pair of Hessian boots.
When I'm not writing, I'm spending time with my husband and two boys, ages 13 and 11. Without their sacrifice and understanding, I would have never been able to pursue my passion of writing or my accomplishment of becoming a published author.
No matter what I write and read, there ALWAYS has to be a happy ending.
Connect With Tammy L. Bailey