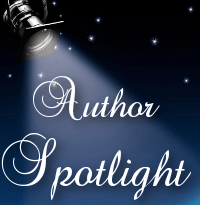 Today Lovely Books Shines The Author Spotlight On…
Lee Ann Ward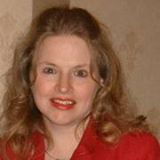 Lee Ann is an award-winning fiction author with a background in journalism and mass communications. She is also the former Senior Editor of Champagne Books, a digital romance publisher. Her love of books started at the age of three, and she's been addicted ever since. She's published six novels and written several more. When she's not writing, she's reading, singing, baking designer cakes, bowling and dreaming. She's married to Joe (who also happens to be her publicist) and they have 4 sons, a spoiled poodle, two cats, and a hockey-loving lab/black-mouth cur mix named Pavol. Never a dull moment!
Author Interview
How long have you been writing? When did you decide to become an author?
I've been writing for 28 years. I decided to become an author at the tender age of 5 when I realized I would always love books more than yucky boys!
How do you find inspiration?
Inspiration finds me. I see a story in everything.
How do you go about writing a book? Do you have any schedule, tricks or tips to share?
Just write every day. Like anything you want to do well, you must be well "practiced" and know your craft. My best advice for writing a novel is storyboarding. I swear by it. Writer's block is non-existent if you already have a well-laid plan.
What kind of books do you read? Who is your favorite author?
Oh wow. I read almost everything, but YA novels are my favorite. As a young girl, Marion Dane Bauer was my favorite author. I also love the Outlander series, written by Diana Gabaldon. I discovered that series in my 20's. My absolute favorite book to date is YA and is titled True Blue Forever. It is written by Joyce Scarbrough. She is a master at characterization, and I am a sucker for strong characters that find their way into your heart and never leave.
What are you currently working on?
A thriller novel. And I'm having a blast with it. More news to come with this one…
If you could have any superpower, what would it be?
Mind-manipulation because, you know…
Do you listen to music when you write? If so, what kind of music?
I listen to classical music or movie soundtracks. My favorite is Last of the Mohicans. If you've ever heard that soundtrack, there is no need for explanation. It is incredible!
Who is your favorite villain?
Captain Hook because he was the first villain I loved "just a little bit." And you must love every villain just a little bit.
If you had to pick between receiving a million dollars today, or $1000 a month for the rest of your life, which would you choose?
The million. I have a lot of bills! LOL!
If you could take anyone out for coffee, dead, alive, or fictional, who would it be?
Alan Rickman because he gave "Always" a new meaning for me.
Books by Lee Ann Ward
Connect With Lee Ann Ward