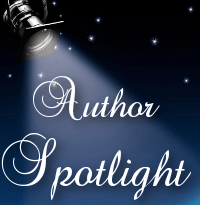 Today Lovely Books Shines The Author Spotlight On…
Laura Thomas

Laura is married to her high school sweetheart, has three wonderful children, and an adorable English bulldog. Born and raised in England and Wales, she immigrated to Canada in her mid-twenties, and now lives in Kelowna, British Columbia, where her authoring dreams have become a reality.
After completing thirteen years of home schooling her children, she is now able to focus on writing, and treasures the privilege of sharing her heart in the form of her published Christian teen fiction novels Tears to Dancing (2012) and Tears of a Princess (2013), numerous short stories and articles published in children's magazines and online, her recently published marriage book Pearls for the Bride (2014), and on her blog. Laura's strongest desire is to provide wholesome reading for children, challenging books for teens, and encouragement as well as entertainment for her adult readers.
Author Interview
How long have you been writing? When did you decide to become an author?
As a child, I adored reading, and somewhere deep inside I dreamed of writing a children's picture book one day, but I buried that secret desire until about 8 years ago. After a heart-to-heart with my husband. he urged me to follow my dream (even though I was homeschooling my kids and volunteering and had zero spare time!), so I enrolled with the Institute of Children's Literature to take a correspondence course. The rest is history— as soon as my first short story was published in a magazine, I knew I had found my passion, and haven't looked back since.
How do you find inspiration?
My inspiration comes from different places, depending on the story. God is a huge inspiration to me, and I also draw much from my children, family memories, and travels. My imagination is also a necessary source of inspiration when required!
How do you go about writing a book? Do you have any schedule, tricks or tips to share?
My writing process usually starts with a general plot or idea, which I try to chunk into a chapters as soon as possible. I'm a visual creature, so I find it helpful to literally have pictures of my characters and settings. Pinterest is a great tool to make an inspirational pin board! I tend to write a manuscript right the way through fairly quickly, and allow the creative juices to flow while the ideas are fresh and still formulating. Of course, when I start the revision process, I have a lot of re-writing and organizing to do, but it's very rewarding to reach the end and see it all come together.
What kind of books do you read? Who is your favorite author?
I read different genres, but for a relaxing, challenging, enjoyable read I go to Christian romantic/ suspense novels. My favourite author is Francine Rivers.
What are you currently working on?
Oh so much! I just finished my third book in the Christian teen fiction Tears series, I am putting one of my picture book manuscripts, Fairy Wings, onto an ebook format, I'm tweaking a middle grade novel, The Candlemaker, and planning to start a Christian devotional book. Can anyone say "multi genre"??!
If you could have any superpower, what would it be?
I always think flying would be incredibly convenient!
Do you listen to music when you write? If so, what kind of music?
Actually I prefer peace and quiet when I write. If anything, classical is best, otherwise I tend to sing along and get distracted!
Who is your favorite villain?
Cruella Deville— she's so stylish!
If you had to pick between receiving a million dollars today, or $1000 a month for the rest of your life, which would you choose?
I would go for the million today, because I'm impatient.
If you could take anyone out for coffee, dead, alive, or fictional, who would it be?
My grandad. He was my hero, and passed away over 20 years ago.
Books by Laura Thomas