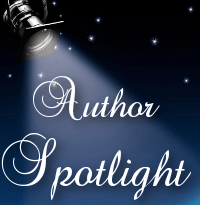 Today Lovely Books Shines The Author Spotlight On…
Karen Welch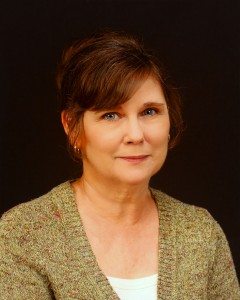 Karen Welch was born in Richmond, Virginia and grew up in nearby Amelia County, where her family had originally settled in the 1720's. After a twenty year sojourn in North Florida, she now resides in Southeast Kansas with husband John, a cocker spaniel named Raleigh and an eccentric calico cat who on occasion answers to Patches. Her long delayed writing career began in 2012 with the publication of her first novel, Hearts Unfold. This inspirational romance quickly grew into the Miracle at Valley Rise series with the release of Entreat Me Not, Heart of My Own Heart and Offered for Love in the following year. Karen is also the author of the holiday novella, Christmas at Valley Rise, and Shannon's Daughter, a romance set in the mid-twentieth century revolving around one of the characters in the series. Her most recent release, Katie Lost and Found, begins a new series titled Welcome to Walnut Lodge.



Author Interview
How long have you been writing? When did you decide to become an author?
I've been writing since about the age of 10. It was only near the end of my fifth decade that I decided to publish.
How do you find inspiration?
I'm inspired by the people I've known, the places I've been and the varied experiences of my own life ant the lives of those around me. I like to ask the question "what if" and follow where it leads me.
How do you go about writing a book? Do you have any schedule, tricks or tips to share?
Once an idea takes shape, I write "by the seat of my pants." I'm not particularly disciplined, but part of my brain is always writing, no matter what I'm doing.
What kind of books do you read? Who is your favorite author?
I read for escape, so I enjoy historicals, British mystery and comtemporary romance. My favorite author has always been Ernest Hemingway, as he was the one who first hooked me on the idea of painting images with words.
What are you currently working on?
My work in progress is the next installment in the Welcome to Walnut Lodge series, a second chance love story.
If you could have any superpower, what would it be?
I could go without sleep!
Do you listen to music when you write? If so, what kind of music?
I listen to classical music, the period determined by the kind of energy I need to write a particular passage.
Who is your favorite villain?
Javert from Les Miserables
If you had to pick between receiving a million dollars today, or $1000 a month for the rest of your life, which would you choose?
$1000 a month.
If you could take anyone out for coffee, dead, alive, or fictional, who would it be?
George Harrison
Books by Karen Welch
Connect With Karen Welch