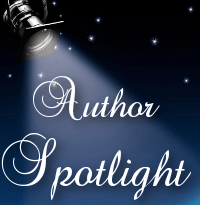 Today Lovely Books Shines The Author Spotlight On…
Jenifer Regennitter, MSEd, NCC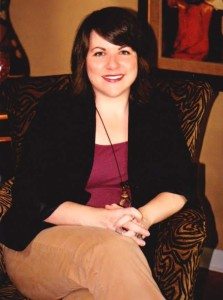 Jenifer Regennitter is a Licensed Clinical Professional Counselor with more than a decade of experience working in counseling and behavioral health. Based in Nashville, Tennessee, she also has more than fifteen years' experience serving in leadership roles in various church ministries, including student, music, small group and singles' ministries. She is the founder of Our Faith Applied (www.ourfaithapplied.com), which offers practical faith-based advice for everyday living and includes a weekly blog.


Author Interview
How long have you been writing? When did you decide to become an author?
A little over two years. A friend of mine encouraged me to write a book when I mentioned it casually. I had not seriously considered it until that time, but I'm glad I did!
How do you find inspiration?
I try to write based on what I feel the Holy Spirit lays on my heart. My hope is that whatever He lays on my hear to write is what someone out there needs to hear.
How do you go about writing a book? Do you have any schedule, tricks or tips to share?
No tricks! I have just had to make myself sit down and write when I have time, even if initially I'm not in the mood. Many times, once I get started I become inspired and go from there.
What kind of books do you read? Who is your favorite author?
I love biographies. I love reading about true stories or people's lives. I also enjoy anything by Dr. Stephen Jones.
What are you currently working on?
I'm working on the first in a series of devotionals I plan to write.
If you could have any superpower, what would it be?
Definitely flying! That would save me a lot of time during my daily commute.
Do you listen to music when you write? If so, what kind of music?
No, I usually have to have quiet so I can focus.
Who is your favorite villain?
Can't think of one.
If you had to pick between receiving a million dollars today, or $1000 a month for the rest of your life, which would you choose?
I would take a million dollars today, because then I could invest it and make it work for me. In an ideal world, it would help me not have to work full time so I could spend my time writing and speaking!
If you could take anyone out for coffee, dead, alive, or fictional, who would it be?
Celine Dion. I'm a big fan, and she seems like someone who would be fun to have as a friend.
Books by Jenifer Regennitter, MSEd, NCC
Connect With Jenifer Regennitter, MSEd, NCC