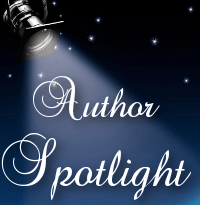 Today Lovely Books Shines The Author Spotlight On…
Janette Lart
Born in Catania, Italy, in 1965, Janette Lart publishes in 2020, Chunks of Poems, a collection of short poems, in audiobook. After a month, "Buon giorno, mondo, ci sono anch'io!" and "Freedom I deserve", both in Italian and in English. In September she publishes "Cyberstalker, diario di Erika", in the same year, the poetry collection "Coffee & Tea". In November 2021 it is published the poetry collection "Elegiadramente". In February 2022 the romance "Quei fiori" is released and in October 2022 the second part of the sequel with the title "Il cordone di fiori".
She received numerous awards for poetry and novels. She obtained the recognition of Dame of the Order of Dante Alighieri. She is married and mother of two sons, she teaches English language in a high school. She lives in Mascali, in Italy, at 250m from the sea which is a constant reference and source of inspiration in poetic production of her.
Author Interview
How long have you been writing? When did you decide to become an author?
Since I was 16, I have been writing poems, but only recently, in 2020, I have published the first collections.
How do you find inspiration?
Inspiration always accompanies me, every time my mind flows parallel to the daily reality in search of beauty and of meaning. Not always, though, that inspiration becomes production for lack of time. Neverthless nature, the sea, landscapes are captured in my pictures, so that in a second moment I can recollect my emotions in order to write them into lines or stories.
How do you go about writing a book? Do you have any schedule, tricks or tips to share?
My starting point is always a general idea, with some characters and a literary genre. The story development will be processed little by little. It is important to follow the creative moment without interruption for detailed adjustments.
What kind of books do you read? Who is your favorite author?
My favourite genre is poetry, modern poetry. I am keen on Christian Bobin and some emerging poets, such as Francesca Laguarda, a modern Spanish author. I like reading socio-political essays and classical romance novels.
What are you currently working on?
I am writing something different, a fantasy for young readers. I am learning much about underwater plants and animals as it will deal with personification of the sea inhabitants.
If you could have any superpower, what would it be?
A heroine who can read the future and try avoid human disasters or natural catastrophes.
Do you listen to music when you write? If so, what kind of music?
Sometimes I listen to music when I write, rock music is my favourite because it can gives me more energy.
Who is your favorite villain?
Mr. Rochester in Jane Eyre, as at the end redeems himself by trying to save his madwoman's life.
If you had to pick between receiving a million dollars today, or $1000 a month for the rest of your life, which would you choose?
10000 a month could be fine, I think. I am afraid I could spend in a month a million dollars.
If you could take anyone out for coffee, dead, alive, or fictional, who would it be?
Drinking a coffee is such a sacred moment in my life that I prefer to be alone. Of course I would like to have some tea with Malala, a woman and a writer whose courage and cultural openness I admire very much.


Books by Janette Lart
Connect With Janette Lart