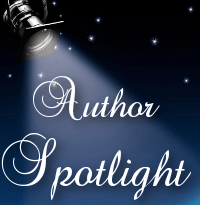 Today Lovely Books Shines The Author Spotlight On…
Jackie Sonnenburg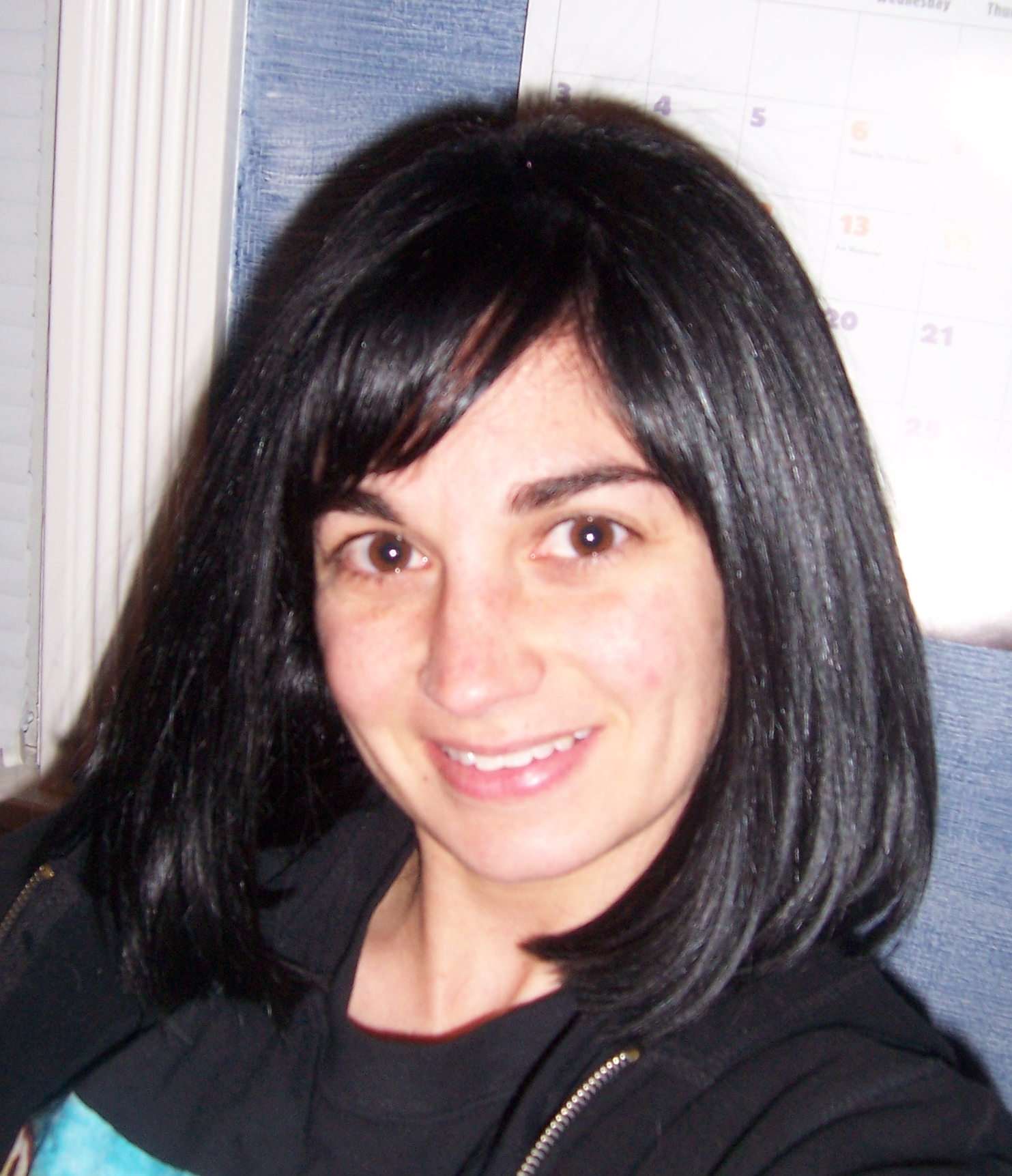 Jackie Sonnenberg is an author living in the Chicago suburbs. She first published a few short stories in children's magazines and websites as a teenager, and went on to become a journalist, writing for the local newspaper, while still in high school. She graduated from Carthage College, continuing in journalism, working as a columnist and freelancer for newspapers. Here she wrote and published three books under Atlantic Publishing:Requested research topics about housing, business and pet care.
Finally moving forward with her novels, Sonnenberg is excited for the debut of 'ALL THAT GLITTERS' as well as progress on other works. She writes mainly urban fantasy, but has plans for science fiction, as well as a horror series.
Author Interview
How long have you been writing? When did you decide to become an author?
Ever since I was literate! I loved reading so much and figured out that I wanted to write stories of my own! I one day read a children's book and saw the name on the book. I thought to myself that a grown-up wrote this easy and simple children's book, and if they could do it, I could do it. I even thought I could do better! It was set and that was all there was to it. I remember going to an event that was supposed to be an inspiration for young girls to find themselves and find a career. It was everything from doctors to teachers to business owners and more, and I remember wondering where the authors were!
What made you choose your genre?
My earlier stuff was science fiction and fantasy. I was drawn to this because there were no rules. The only rule was to create your own world and make it believable. As much as I enjoyed this I also wrote contemporary fiction with little added supernatural elements to them, and came to know this genre as Urban Fantasy. I consider my first novel, All That Glitters, to be UF/ crime, but now I am finding myself really into Paranormal and Horror! This isn't too big of a genre jump and they can all actually play nicely in crossovers.
Which of your books is your favorite? Which character is your favorite?
I am proud of my current work, but I have to say I am very excited about a series I'm working on! In All That Glitters I enjoyed writing Officer Anthony Massey's scenes as well as Thunder God's, they seemed to add some unintended comic relief in a book where people are going after different things that just seem impossible. Right now I feel like my favorite character to write about is a cat that can see ghosts.
How do you find inspiration?
I think if I have a specific idea for something, I'll go after different things to help me with the book. I'll read other books or see movies, or do other activities. Most of the time, I get inspired by accident, and those are the happiest accidents.
How do you go about writing a book? Do you have any schedule, tricks or tips to share?
I don't have a schedule or routine, really. I think I am too lazy for that. I try to write as much as I can and whenever I can, other times I can't think at all and just surf the internet for a laugh, or even something that will help me think. If you have to walk away, do it. You never know what you'll think of when you're actually not trying!
All That Glitters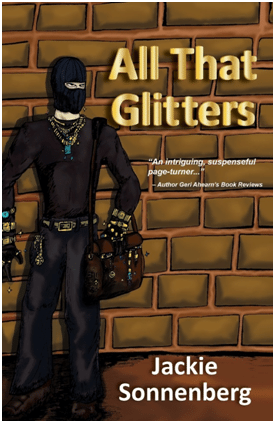 The town of Wickerwire, Iowa, has become the home of a famous jewelry thief,who happens to have an ability to get by completely undetected. He leaves behind no trace, except for what appears to be a calling card:candy in place of the jewelry he steals, the media giving him the nickname, "The Candy Caper." He won't give up, until he finds an item believed to be blessed with ancient magic…unless someone else gets in the way.
It could be the aloof police officer, who is blamed for his escape, the young reporters looking for their big break, or the new jewelry store owner who has the best security system in town. 'The Candy Caper' tries to juggle growing relationships in his personal life…and at the same time keep his notorious alter ego under its mask while keeping his eye on the prize. But what exactly is in it for him? Said to be a backwards superhero story telling the story of a would-be villain. "ALL THAT GLITTERS" is a satisfying read for anyone who has ever fantasized about living a double life, a secret identity, as well as having a special ability…and whether this ability is a gift or a curse.
Buy It Now!
Connect with Jackie: