In Mistletoe
By Tammy L. Bailey
Kindle Price: $2.99
Paperback Price: $15.99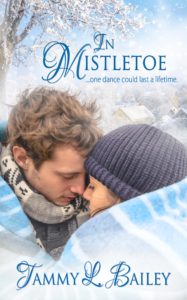 Two strangers. One risky plan.
Grace Evans is steadily picking up the pieces of everyone else's life. So, when her younger sister decides to turn into a runaway bride just four weeks before the wedding, Grace, drops everything to chase after her and bring her back home. Only, when the trail leads to Mistletoe, Washington, she finds herself at the mercy of the town's most handsome and emotionally unavailable bachelor.
Ex-Army officer, Ayden McCabe, has three creeds in life: never make the first move, never fall in love, and never take anyone to Mistletoe's Christmas Dance. Wanting nothing more than to keep his matchmaking sister from meddling in his personal life, he agrees to help Grace if she agrees to play his girlfriend. Too brunette and meek for his taste, Ayden believes Grace can't tempt him enough to break any of his creeds. He could not be more wrong.



Author Tammy L. Bailey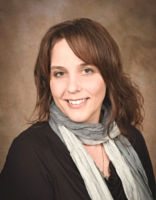 I'm a LEO wife, mother, and third-generation veteran.
I have been writing for thirteen years. My debut novel, LORD BACHELOR, earned second place in The Heart of Excellence, Reader's Choice Award in 2016. This novel was also featured in InD'tale Magazine for receiving a Crowned Heart Review (4.5 stars). Although I enjoy the contemporary romance genre, my first love is historical romance. There's just something about a man in a pair of Hessian boots.
When I'm not writing, I'm spending time with my husband and two boys, ages 13 and 11. Without their sacrifice and understanding, I would have never been able to pursue my passion of writing or my accomplishment of becoming a published author.
No matter what I write and read, there ALWAYS has to be a happy ending.
Connect With Tammy L. Bailey