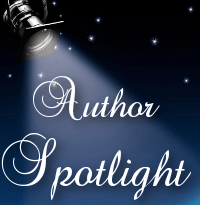 Today Lovely Books Shines The Author Spotlight On…
Heather Kirchhoff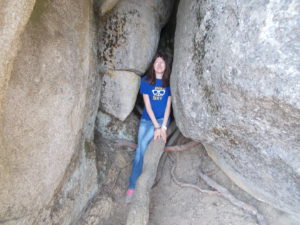 Heather Kirchhoff lives in Missouri where she works at a nursing home and has one dog and a betta. She became a bookworm back in sixth grade when her teacher suggested the Phantom Stallion series by Terri Farley and instantly fell in love. Heather loves reading paranormal stories, plus some love ones here and there. Writing is her passion–it helps her escape the world for awhile, as well as reading–she doesn't know what she'd do without it. When Heather isn't writing, she is reading, taking walks, taking pictures, or spending time with her two best friends, animals, and family.
Author Interview
How long have you been writing? When did you decide to become an author?
I decided to start writing when I was fourteen. It's been about eight years now.
How do you find inspiration?
I was inspired to write by Richelle Mead's Vampire Academy, Alyson Noel's Evermore, and Stephenie Meyer's Twilight.
How do you go about writing a book? Do you have any schedule, tricks or tips to share?
I just sit down to write. I'm working on creating a schedule. I want to write an hour to two a day, so I'm working on that. The only tip I can give is to write every day. No matter what. I know balancing work, family, friends, life, and writing is difficult. I struggle with it myself, but sit down and type. Any progress, even if it's small, is better than none.
What kind of books do you read? Who is your favorite author?
I love reading paranormal stories. My favorite authors are Richelle Mead, Alyson Noel, Stephenie Meyer, Kate Marie Robbins, Bree Vanderland, Nadege Richards, and Line F. Nielsen as of right now.
What are you currently working on?
I'm working on an Adult short story called A Magical Christmas. I'm also finishing up a YA novel called Forever Yours.
If you could have any superpower, what would it be?
To read minds.
Do you listen to music when you write? If so, what kind of music?
Not really. I get distracted easily.
Who is your favorite villain?
Victoria from Twilight.
If you had to pick between receiving a million dollars today, or $1000 a month for the rest of your life, which would you choose?
A million dollars today.
If you could take anyone out for coffee, dead, alive, or fictional, who would it be?
All of my favorite authors. I don't like coffee, though.
Books by Heather Kirchhoff
Connect With Heather Kirchhoff