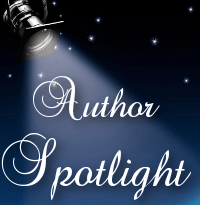 Today Lovely Books Shines The Author Spotlight On…
Furious

Furious was born and raised in Chicago Illinois into a working middle class family. He was the youngest of three children. It was at an early age that the young Fury had taken an interest in writing. In November of 2002, Furious began working on his first draft of his series debut Who Holds the Power. After numerous revisions as well as an interest in self publishing, Bookstand Publishing officially releases series debut Who Holds the Power on October 25, 2012. Other eBook and Paperback cover editions soon followed.
Author Interview
How long have you been writing? When did you decide to become an author?
Since I was thirteen. When I was thirteen.
How do you find inspiration?
Personal experiences, travels, other authors, reading, art, writing, music, movies, fitness, and so on.
How do you go about writing a book? Do you have any schedule, tricks or tips to share?
Basically writing down and typing whatever comes to mind. No tricks. It's a gift as well as a talent. My only tip for anyone who wishes to write a book. Don't give up and just write down whatever comes to mind. You'll have plenty of time for revisions. Unlock your gift.
What kind of books do you read? Who is your favorite author?
Crime and detective dramas, murder mysteries, some horror, romance(erotica included), urban fiction, stories of espionage and some Science fiction.
What are you currently working on?
With a sequel to my first book already scheduled to be released, I'm also currently working on my first murder mystery.
If you could have any superpower, what would it be?
Altering the space time continuum
Do you listen to music when you write? If so, what kind of music?
Old House Music, techno, old school rap, Jazz, Acid Jazz, and R&B
Who is your favorite villain?
The Riddler
If you had to pick between receiving a million dollars today, or $1000 a month for the rest of your life, which would you choose?
A million of course
If you could take anyone out for coffee, dead, alive, or fictional, who would it be?
My late friend Chikita
Books by Furious
Connect With Furious