From Luck To Chance
By Tessa Brookfield
Kindle Price: $5.99

When Tammy Gibbins and Jen Shaffer board a plane for Cuba, neither one of them could have ever imagined what would be waiting there for them.
Caught up in the island fever of love, they meet Chance and Gavin, who are at the resort to do a job—a job that neither Tammy nor Jen are aware of. Not being privy to that information causes a misunderstanding when plans are forced to change, just one of the many hurdles they are faced with while on their trip—a trip that is meant to be nothing but fun, a no holds barred trip. Two friends on a beautiful resort for two weeks, the perfect vacation, or so they think.
Tammy and Jen are having the time of their lives, basking in the glorious sun, enjoying the slushy drinks, soaking up all the resort has to offer and most of all, loving the welcomed company of Chance and Gavin.
It's the perfect trip, the perfect escape from the bitter January cold at home—that is, until Tammy finds herself mixed up in an ongoing feud between two men that puts her life in jeopardy. No one could have seen it coming, not even Chance.
What started as two weeks to remember quickly turns into two weeks Tammy wants to forget, or at least that's what she tries to convince herself of.



Author Tessa Brookfield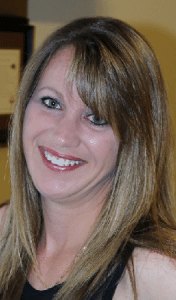 Tessa Brookfield is a wife and mother of two, very active, children that keep her extremely busy. When she's not working, or getting her children to their activities you will find her working on her next novel.



Connect With Tessa Brookfield