Price: FREE
01/23/2023 – 12/23/2022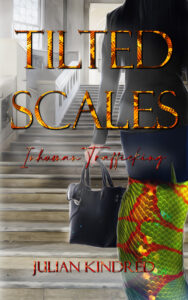 Jayne Hart, known in the courtrooms of Texas as the Southern Serpent, has made a career representing magical and non-human clients at one of the most prestigious law firms in the state.
A simple favor to a senior partner finds Jayne plunged into a war between magical crime lords and Jayne's dark past is exposed to the world. As the stakes are raised with the discovery that the sister that she believed dead is still trapped in the life Jayne barely managed to escape, her deepest secrets may just be the greatest obstacle to their survival.
Winning in court may not be enough…