Price: FREE
01/25/2015 –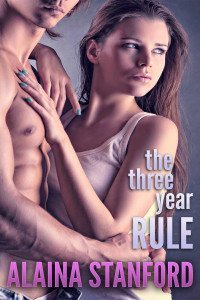 When renown psychologist and best selling author Elizabeth Stewart first noticed Joshua Miller standing at the back of her audience she thought the tall, muscular man dressed like a lumberjack was in the wrong room. Little did she know, he was the key to her survival.
For the first time in her life Elizabeth faces the reality that the theory she bulit her career on may be wrong.
Elizabeth spent her entire adult life avoiding serious relationships. As the leading written authority on personal growth she couldn't afford a failed relationship so she kept her liaisons casual and short term. When she hired Joshua to build her mountain home deep in the Utah mountains she finds herself attracted to the rugged construction magnet. Joshua is the complete opposite of Elizabeth's usual suitor. She was used to dating CEO's and corporate attorneys, not a down to earth mountain man. This laid back, sexy man challenged everything she believed in especially the three-year rule she had sold to the world that insisted everyone has a pseudo personality they display to their new lover that hides their inner self and shelters their secrets. A stalker enters her life and everything changes in an instant.