Price: FREE
03/26/2023 – 03/29/2023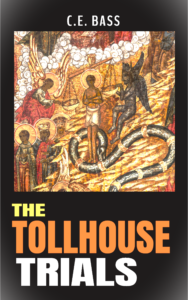 What happens to the soul after death? Can love conquer all? Is it possible for a man of this day and age enter Heaven?
Daniel Rouza a leads a normal life filled with love, family and career but, his struggle with faith and temptations keeps one foot in each world. Once his world is turned upside down, will his wife of strong Christian faith, his church, friends along with deeds in this life, help him make it past the demons that guard the Tollhouses and reach eternal life?