Price: FREE
02/23/2018 – 02/27/2018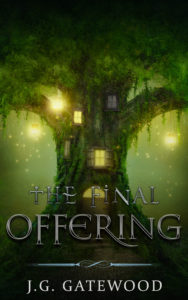 As a young Haloti fairy living on top of a maple tree, Thula is counting down the days until she reaches adulthood. Her whole life changes when a Grimmox fairy breeches the long-standing peace treaty by crossing their border. Thula isn't content to watch the destruction of her world, and volunteers for a new military program to counter the incursion. But once in training, she learns the program isn't about defense at all. It's about war, and all of the Haloti people are at risk of annihilation.
Thula must look to the most unlikely of allies, the Grimmox, to save their world. But they refuse to fight as it goes against everything they believe in. After receiving a vision from the sons of God, she learns this is their last chance to make peace. She was raised by the Haloti, but now sees the world through the eyes of the Grimmox, and is the only one they can trust with this task. If she fails, God will erase the Haloti and Grimmox from the planet. She only has one day to unite them all.