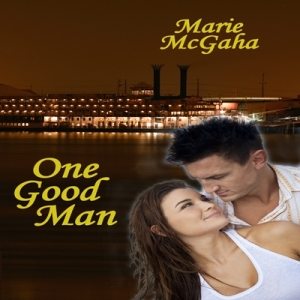 Allison Hamstead thought it was love. Finally, after all the years alone, someone loved her in spite of the fact she was fat! Not that her size had ever kept her from being successful, but it had kept her far from personal relationships. She'd heard all of the fat jokes ever told, all of the things people in her office said behind her back, and she didn't miss not having a boyfriend, or dates every weekend. Did she? But now she was in love and she couldn't wait to introduce him to her best friend, Sarah. And what a mistake that had turned out to be! It wasn't long before the love of her life and her best friend were living together and Allison was humiliated.
Starting over is never easy, but Allison is determined to do just that and moves far from Chicago to the warm waters of Biloxi, Mississippi where she accepts a position at one of the floating casinos. For the first time in her life Allison feels like she's truly at home. She loves her job, she loves her boss, who is like a father to her, and she loves being a part of all the excitement going on around her. Except for one little thing…
Her boss's eldest son, Stephen is probably the most handsome, gorgeous, and sexy man she's ever laid eyes on…and he knows it! And for some reason he acts interested in her. Then her mother comes to visit and winds up dating her boss. Her accounts start showing large amounts of money missing. And her ex shows up unannounced and says he wants her back. Can anything else possibly go wrong?
Absolutely!