Price: FREE
05/08/2018 –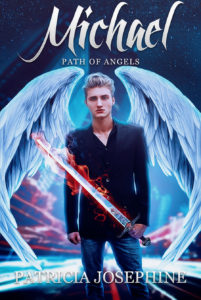 There is only one path.
Born mortal along with his three brothers, Michael is an Archangel with a specific role–to hunt fallen angels and send them back to Hell. He is determined in his mission, never straying from his appointed path, until he meets Lake Divine, and discovers there may be more to his beliefs than blind duty.
But Lake is not who he seems. Offspring of a human and a fallen angel, a Nephilim, Lake must choose his own destiny–give in to the coldness and embrace the dark, or seek the light and rise above the sins of his father.
Two paths lay before them, but only one has the potential to destroy them both.