Free Marketing-One Thing That Really Works
by Michael L. F. Slavin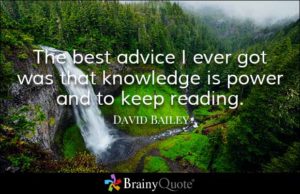 From 100-400 Book Sales a Month
I went from 100 books a month to 400 a month with this free website, Quora.com. I must say my book is not a novel. It is a non-fiction, self-help business book, One Million in the Bank: How To Make $1,000,000 With Your Own Business, Even If You have No Money or Experience. I think novels are harder to sell or get attention, but I am sure this will still work. And it is free. I am working on my first novel now. Writing a novel, a thriller, is a completely different experience and I am excited to see how the marketing might be a little different too.
I Speak From Experience
I have tried many things to sell my books. This includes SEO for $1,500 a month for 6 months, a publicist for $2,000 a month for 3 months, and more. Of course, I had a website almost a year before the book came out and actively have what I think are interesting posts. My website does not seem to convert, but maybe the wrong people are going there and/or not enough people. But even when the SEO efforts were driving more traffic, it just did not seem to convert. Perhaps I should have taken a look at some of the best seo tools rather than just relying on my own knowledge of SEO. They might have helped me drive more traffic and convert more visitors. I am active on Facebook, with about 5,000 followers on my book page (minimal help). I have boosted my posts without much success. I am active on twitter with 13,000 followers (not sure it really helps). I am pretty active on LinkedIn with about 8,800 connects and I post articles (minimal help). I have two free books as giveaways (not much help). I did a give away 30 books of each of my three books on Goodreads (no help-wrong market for a business book maybe). I am kind of new to Instagram (no help). Goggle+ is a complete waste of time. I must caveat my experience in marketing with this is just my experience. Yours could be different. You may be able to make one or all of these mediums really work for you. Of course, it also depends on what you're trying to market and sell. Ultimately whatever you're actually trying to market, you'll always be able to find specialized and in-depth resources that can be a step-by-step guide for your particular industry. As an example, a friend of mine used to write novels too has recently gone into producing marketing resources for new businesses of all types. She manages to do so by researching thoroughly into the given topic. She came to me recently and asked for any advice on the emerging marijuana industry and how she could try and make her client stand out above the rest, I wasn't too knowledgeable so I looked around online and asked her to see the guide here. I'm sure she can say she's a little more educated in trying to sell more cannabis now. So make it a necessity of yours to try different aspects of marketing, but before you do so you'll also want to make sure you are somewhat versed in the strategies you're trying to deploy.
Radio Interviews
I was also on 5-6 radio shows. I could have been on many more shows but stopped trying to get interviews. It was fun and I would recommend everyone to be on a few radio shows for the experience. It is easy and you do it from home. The radio show will also usually give you a recording of your interview to post and use as you want. The interviews I think went very well, but it showed no recognizable results.
Quora.com Worked
My sales are pretty steady at about 100 books a month. I had my Quora.com account for a few years but was not active at all. But when I stated answered questions on Quora.com, my sales went up to about 200 books the next month, then 300 the next month, and 400 the next month. It was incredible, and then I got banned. I figured out I got banned because I had a link to my book and website in my signature block at end of each question I answered. They don't want you to do that but it was not clear to me and others did it. I am trying to get back on, but they are saying no, "banned for life." My sales dropped off to about 100 a month again after I was banned. It was an amazing run. I am sure it would have capped out, but the trend was upward and I think each month would have continued to get better for the foreseeable future. I have found nothing like Quora.com, not reddit.com, or anything else.
How To Use Quora.com
It is free, and it is easy. I strongly suggest you buy a book on how to use Quora.com. There are a few on Amazon, they are not expensive and will shorten your learning curve tremendously. You can become a top writer in different categories pretty easily. I was spending about an hour a day or sometimes a little more answering two to three questions. Answering the questions is fun and can become addictive. Some answers will get hundreds of thousands of views. You will build a following. And you can say anything you want and put all the links you want on your profile. Plus, every answer you give will have your picture and a few lines of your choice telling about you.
Everything Works a Little
My limited Experience is that everything works a little. But I'm always looking and still looking for what will give the "big impact." What will sell thousands of books a month or day? You only have so much time and spending an hour on twitter to maybe get a sale is just not worth it. I am always looking for ways to market. I continue to tweak all the things I am doing and hope to have another great idea for everyone soon. I also should finish the first draft of my first novel about June 1st. I am excited to see what works to market my novel and how it is different. And I am working on more business books. They say the best way to sell your first book is to write another. I agree, but you have to market them too. There is so much more I would like to say, but today's message is to get on Quora.com.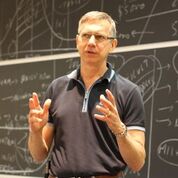 Michael L. F. Slavin
Entrepreneur-investor Michael L. F. Slavin is lives in Houston with Won, his wife of over thirty years. In a few words-West Pointer, army officer, broke, bankrupt, then millionaire.
Mike's first book One Million in the Bank: How To make $1,000,000 With Your Own Business, Even With No Money Or Experience is a best seller with 7 awards. Mike is currently working on his first novel and a number of other business books. Mike would love to hear your comments on writing and marketing.