Price: FREE
12/15/2017 – 12/16/2017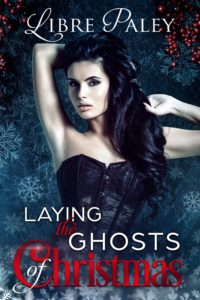 New erotic romance full of festive passion to heat up your holidays.
Ebby Scott is determined to make her dull life exciting. Starting with sex.
An almost-thirty year old almost-virgin, Ebby has hidden her sensual, adventuresome nature far too long. Now she has the chance to pursue a life that hitherto has existed only in her fantasies and in the books she so keenly devours. And she has stumbled across the perfect place to help her unleash her erotic appetites.
Across each of three nights, Ebby faces her past decisions, her present choices, and gains a glimpse of her possible future, experiencing a series of sexual adventures that become ever more steamy, satisfying, and liberating.
In the meantime, Ebby's hopeful and adoring suitor Nick waits for her back at home.
By the end of her three-night escapade, will Ebby return to the loving safety of Nick's arms, or will she prove unwilling to give up her new-found freedom quite yet?
'Laying the Ghosts of Christmas' is inspired by and loosely based on Charles Dickens' 'A Christmas Carol' (Scrooge). A sensuous and romantic novelette with a hint of mystery for adult readers.