Price: FREE
01/11/2023 – 01/14/2023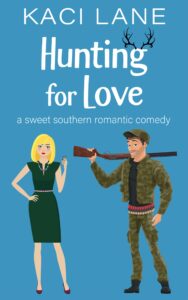 I'd do anything to take over my dad's money management company. Even entertain deer hunters at a cabin in rural Alabama.
Growing up in Atlanta I learned two valuable lessons: how to shop and how to do business. My mom taught me the first. My dad the second. And with his retirement growing closer by the minute, I'm determined to prove my worth as heir to Manderson Money Management.
But Dad keeps testing me, and this time he's taken it a bit too far. Sending me well off the beaten path to Apple Cart, Alabama. To meet with a couple of men at a hunting lodge and discuss expanding their outdoors store into the southeast.
As if staying in the backwoods with no phone service weren't enough to push me over the edge, there's Jack, the owner of the lodge . . .
Let's just say I didn't know hillbillies could be smoking hot.
Now, I'm stuck trying to impress two middle-aged, gun-crazed store owners who I desperately want as business partners for our company. Plus, stay calm around one blue-eyed, camouflage-clad lodge owner who I desperately want to kiss.
How will I ever manage to strike a deal with these men I relate to in no way possible? And, even worse, keep my emotions in check around Jack, who I relate to on a much deeper level?