Price: FREE
05/11/2023 – 05/15/2023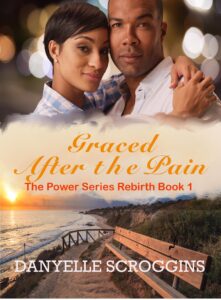 Felecia and Dean has like most couples, experienced their share of pain. Especially, when their marriage was almost destroyed by her acts of jealousy. And not to mention, a jealous rage that caused him to finally decide to leave. The pain was almost too much for them both to bear. But with the help of their church family, they were able to turn things around.
They've managed to get back to a safe place in their marriage. But for Felecia, it seems that life and a secret has threatened to disrupt their happy marriage and home again.
Dean, understands one thing…he never wants to put his wife in a position of her past. It's his job to take care of her physically, mentally, and spiritually. And when it seems that his way of protecting her, was done deceit to him, but not in order, he prays that grace will cover them from going back to their place of pain.
Will Felecia find sufficient grace to forgive and understand? Or will she step back into the pain of her past, failing to remember—they both have been sufficiently graced after the pain?